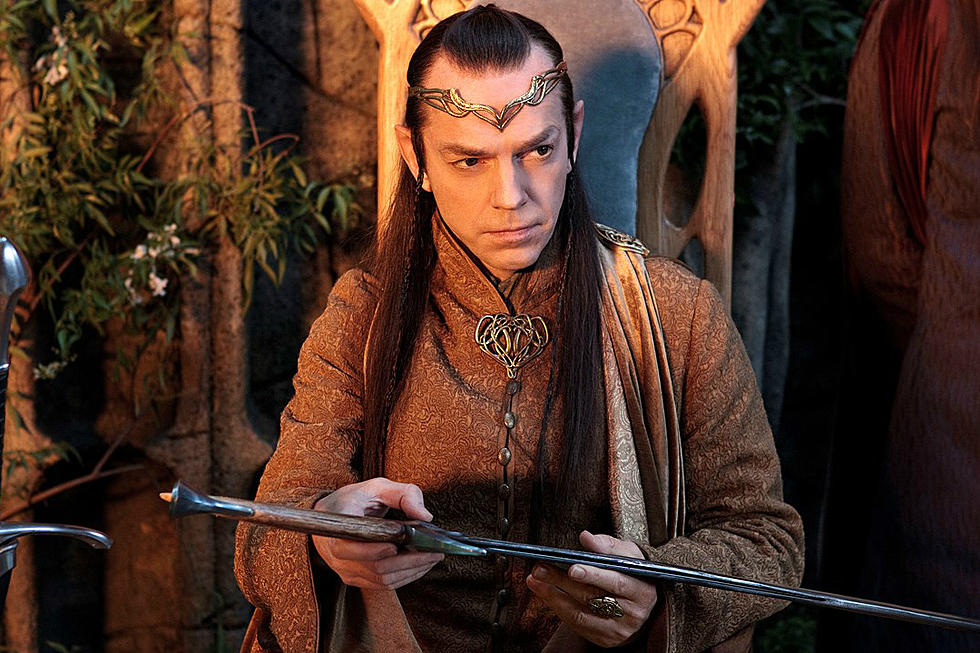 Hugo Weaving Joins Peter Jackson's 'Mortal Engines' (Not as an Elf, Though)
Warner Bros.
A new supersized project from Peter Jackson is slowly but surely making its way over the horizon: Jackson is producing a film based on Philip Reeve's dystopian steampunk adventure book Mortal Engines, and the cast is gradually filling out. The latest addition is someone who's become a bit of a Jackson regular — Hugo Weaving, also known as either Elrond or Agent Smith or V, depending on which kind of genre fiction you prefer, has joined the cast of the movie.
Variety reports that Weaving's role is still a mystery (given his penchant for villains, though…), but he joins a cast that's already pretty exciting. The other members include Stephen Lang of Don't Breathe, Robbie Sheehan (The Mortal Instruments: City of Bones) and Ronan Raftery (Fantastic Beasts and Where to Find Them). The film is a pretty huge-scale project and a potential franchise starter, as Reeve's series spans four novels and an entire world of hot air balloons, crawling cities, and civilization-ending geological disasters.
Here's the synopsis of the first book:
The great Traction City lumbers after a small town, eager to strip its prey of all assets and move on. Resources on the Great Hunting Ground that once was Europe are so limited that mobile cities must consume one another to survive, a practice known as Municipal Darwinism.

Tom, an apprentice in the Guild of Historians, saves his hero, Head Historian Thaddeus Valentine, from a murder attempt by the mysterious Hester Shaw -- only to find himself thrown from the city and stranded with Hester in the Out Country. As they struggle to follow the tracks of the city, the sinister plans of London's leaders begin to unfold ...
Jackson and his producing partner Fran Walsh acquired the rights to the book back when it was published in 2001, but haven't been able to turn any gears of this project until now. The film will be the directorial debut of Christian Rivers, who did second unit work on The Hobbit movies and Pete's Dragon.