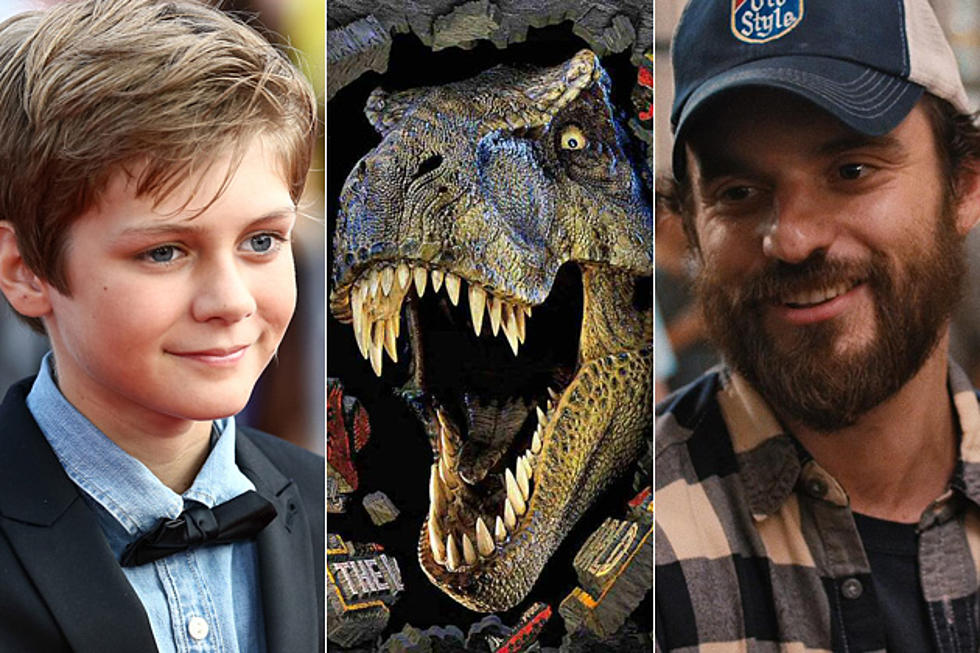 'Jurassic World' Chases Down 'Iron Man 3′ Star for Another Lead, 'Drinking Buddy' Jake Johnson in the Mix
Getty Images/Universal/Magnolia Pictures
'Jurassic Park 4,' now titled 'Jurassic World,' is firming up its human cast for the next adventure into dino-land with director Colin Trevorrow. And what 'Jurassic Park' movie would be complete without at least one kid to rattle the adults, right? This latest franchise installment is now looking to Tony Stark's kid sidekick in 'Iron Man 3.'
The news comes from Deadline, which reports that 12-year-old Ty Simpkins, who made a splash in the latest 'Iron Man' with his playful banter with Robert Downey Jr., has been acquired in a lead role for the film. According to the same report, 'New Girl' and 'Drinking Buddies' star Jake Johnson is also up for a part.
This wouldn't be the first time Simpkins has run from monsters. The young actor made his feature film debut opposite Tom Cruise in 'War of the Worlds,' and has starred in both 'Insidious' and 'Insidious 2.' If he can handle extremis-powered super-soldiers, aliens and some demonic presences, an island full of dinosaurs would be the next logical step. Not to mention this could be a potential breakout moment for him. As for Johnson, he already has a rapport with Trevorrow, having worked with him on 'Safety Not Guaranteed.'
So far, Bryce Dallas Howard is on board for 'Jurassic World,' which is rumored to be returning to the original island where the franchise began. With a script from Rick Jaffa and Amanda Silver, and Frank Marshall and Pat Crowley producing, Universal is currently releasing the film on June 12, 2015.