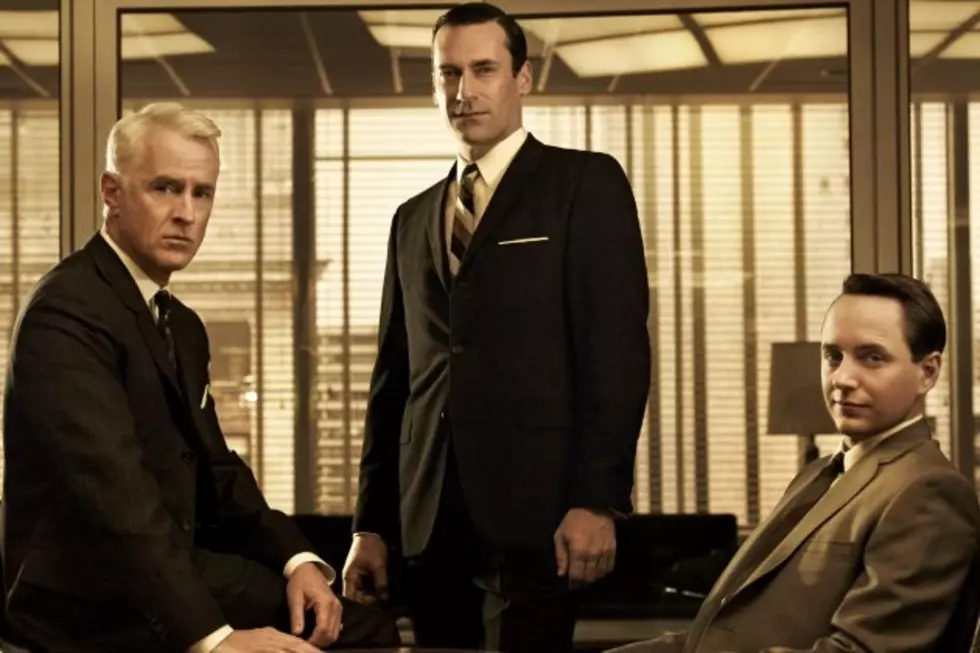 'Mad Men' Season 6 Sets Premiere Date: What's Next for Don Draper?
AMC
Though 'Mad Men's fifth season arrived after a long delay between AMC and series creator Matthew Weiner's continued negotiations, nothing will stand in the say of Don Draper's dapper return for 'Mad Men' season 6. Free of any interruptions, AMC has officially set a 'Mad Men' season 6 premiere date of April 7, 2013, with an episode to be written by Matthew Weiner himself and directed by executive producer Scott Hornbacher. With that said, where will season 6 pick up? Will Don Draper be a different man than when we left? Get the latest details on 'Mad Men' season 6 inside!
Get your suits pressed and break out the scotch, because Don, Roger, Pete and the lovely ladies of 'Mad Men' will officially return for season 6 on Sunday, April 7 with a two-hour premiere episode (with a likely Hawaiian twist)! Series creator Matthew Weiner also opened up to Entertainment Weekly on the news, pouring out new details of what we can expect from Don Draper (Jon Hamm) after last season's semi-cliffhanger, and the remaining episodes at large.
For one, Weiner wouldn't confirm any major time jump in between seasons, but did at least offer that the premiere would take place more than a week after season 5 finale "The Phantom." "This year [the premiere is] really constructed like a film. It is its own story and hopefully it foreshadows the rest of the season," says Weiner. "You should know what happened at the end of last season before you see the episode. The whole season is in reference to last season."
As for Don himself, Weiner teased that he wanted audiences to remember how well they know Don and shouldn't be surprised by some of his actions, but rather the hows and whys behind them. Weiner acknowledged that fans of the series may have been somewhat alienated by Don's surprising marriage to Megan (Jessica Paré), but that season 5's end and the upcoming season would once again allow viewers to feel a closer understanding of the character.
With 'Mad Men' likely to end after its seventh season, Weiner revealed that he had begun writing with mind toward the show's ultimate finale, though it wouldn't necessarily change his style of writing and the story will "set itself up as it goes, as it always does."
We also realized we had a really good story for Don that may change him irrevocably, but that might be part of the story also…. The season is about Don, and I made a commitment to tell a full story, no matter what the consequences are.

With the shadow of the show ending — and with the world in the state that it's in, which is far more important than the show – the writers and the actors and I have been able to get into a groove about a season that may be accidentally relevant just because it was in our minds. We've been taking advantage of the 26 episodes we have left to do all the things that we've wanted to do, and so far I think that the audience is in for quite a ride.
Well, what say you? Are you excited to have 'Mad Men' season 6 arrive on April 7? What do you think will happen to Don and the other characters this year? Tell us what you think 'Mad Men' season 6 will uncover in the comments!