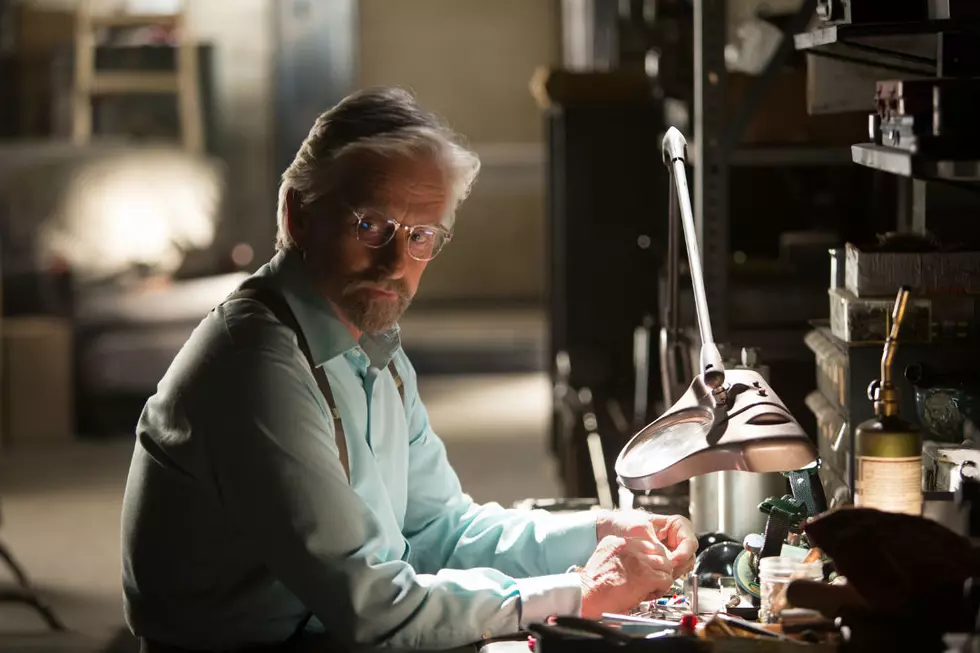 Michael Douglas Will Reprise His Hank Pym Role for 'Ant Man and the Wasp'
Marvel
We knew from the title that two actors would definitely be returning to Ant Man and the Wasp: Paul Rudd, who plays Ant Man, and Evangeline Lilly, who plays Hope van Dyne a.k.a. the Wasp. Michael Douglas enjoyed his stint as original Ant Man Hank Pym, and was enthusiastic about possibly returning but didn't know for sure. That is, until today, when he revealed that, yes, he would indeed be coming back for the second one.
Douglas posted on Facebook today that he's gearing up to play Pym again when Ant Man and the Wasp begins production in July.
He did say back in November that if he were to come back, he'd like his part to be a lot less exposition-heavy. He had a lot of explainer lines in Ant Man, and I could definitely understand how that'd get a little tedious after a while, especially when you're watching your co-stars don cool outfits and fight crime. This time around, the audience will be more familiar with the Ant Man mythology, so hopefully Douglas will get to have a little more fun.
Ant Man and the Wasp hits theaters July 6, 2018.