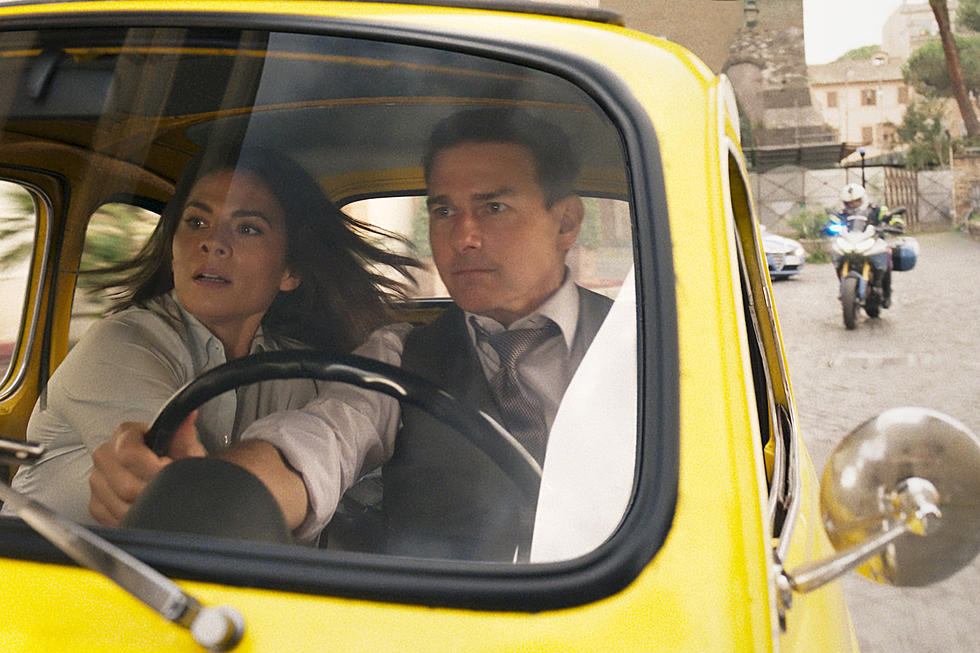 'Mission Impossible 8' Delayed By a Full Year
Paramount
Mission Impossible: Dead Reckoning - Part Two was slated for release in March of 2024. Unfortunately, we'll all have to wait a bit longer. Not only that, but when we do see the movie, it might not even be called Dead Reckoning - Part Two anymore.
Paramount has reportedly reassessed the title and realized that maybe the length is just a little too much. There's also the fact that it's always pretty difficult to get people out into the theaters when they think they have to have seen the last installment to enjoy the movie.
Mission Impossible: Dead Reckoning - Part One got a great reception, and it also featured some of the most insane stunts the now-61-year-old Tom Cruise has ever attempted. But fans will now have to wait until May of 2025 to see more. That's the new release date of whatever Dead Reckoning - Part Two winds up being retitled.
READ MORE: Every Mission: Impossible Movie Ranked From Worst to Best
While both films were shot back to back, the SAG strike is affecting the timeline. There is still more footage that needs to be shot for the movie — and there can be no promo for the movie by the likes of Cruise and other stars, until the strike is resolved. Additionally, if for any reason there would need to be any last-minute reshoots, union rules are in place to prevent that from happening.
On the other hand, A Quiet Place: Day One is now sitting in the exact release slot that Mission Impossible: Dead Reckoning - Part Two held before. You can see how the entire release schedule moves around like dominos when dealing with something of the magnitude of the actors' strike. As unfortunate as it is, we'll have to wait until everything falls into place to see more.
The next Mission Impossible movie will now open in theaters on May 23, 2025.
Every Reference to the Past Mission: Impossible Movies in Dead Reckoning Part One