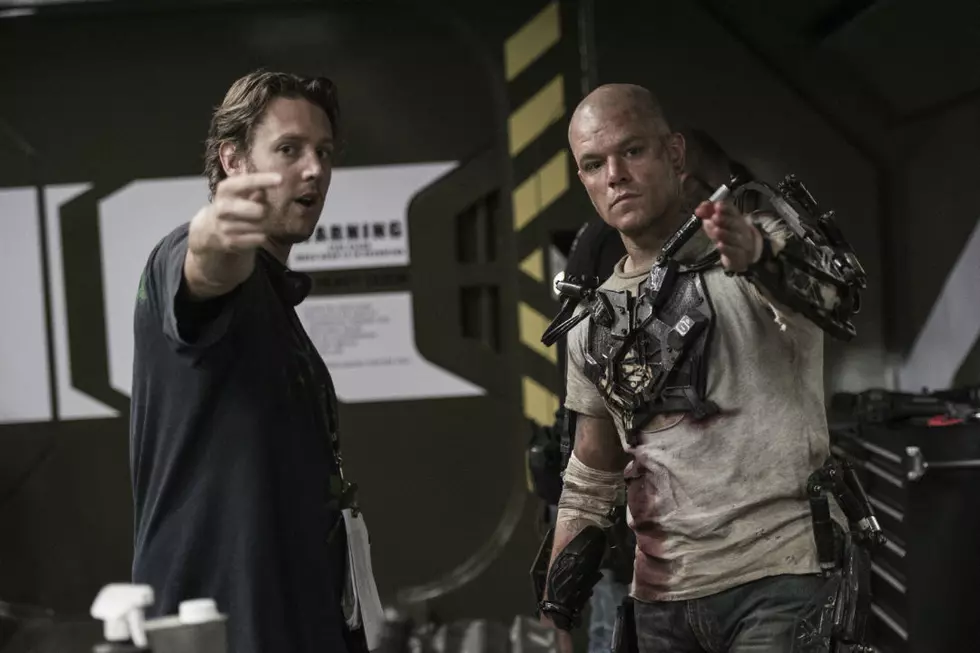 Neill Blomkamp Is Returning to Features With an Adaptation of 'The Gone World'
Sony
While he's been churning our short films from his newly minted Oats Studios, Neill Blomkamp has also been plotting his next feature film. While he's made it clear that he'd love to return to the world of Elysium if any one would let him, he's decided (rightly) to pursue a different tale: an adaptation of The Gone World written by his Oats Studios comrade Tom Sweterlitsch.
Blomkamp confirmed the news on his Twitter on Monday with a photo of an uncorrected proof of the book, which hits shelves February 2018.
The Gone World is described as "Inception meets True Detective," which sounds like right up Blomkamp's alley. Below, read the novel's intriguing synopsis:
Shannon Moss is part of a clandestine division within the Naval Criminal Investigative Service. In Western Pennsylvania, 1997, she is assigned to solve the murder of a Navy SEAL's family--and to locate his teenage daughter, who has disappeared. Though she can't share the information with conventional law enforcement, Moss discovers that the missing SEAL was an astronaut aboard the spaceship U.S.S. Libra--a ship assumed lost to the darkest currents of Deep Time. Moss knows first-hand the mental trauma of time-travel and believes the SEAL's experience with the future has triggered this violence.
Determined to find the missing girl and driven by a troubling connection from her own past, Moss travels ahead in time to explore possible versions of the future, seeking evidence or insight that will crack the present-day case. To her horror, the future reveals that it's not only the fate of a family that hinges on her work, for what she witnesses rising over time's horizon and hurtling toward the present is the Terminus: the terrifying and cataclysmic end of humanity itself.
Sweterlitsch has written one other book, Tomorrow and Tomorrow, and also co-written three of the Oats Studios shorts with Blomkamp, so the two definitely work well together. This would be Blomkamp's first adaptation of a novel, which might be good for him, since his two movies post-District 9 weren't exactly that great. The book itself sounds really cool, and I definitely want to see the film version of it. Maybe Blomkamp's gotten his groove back.