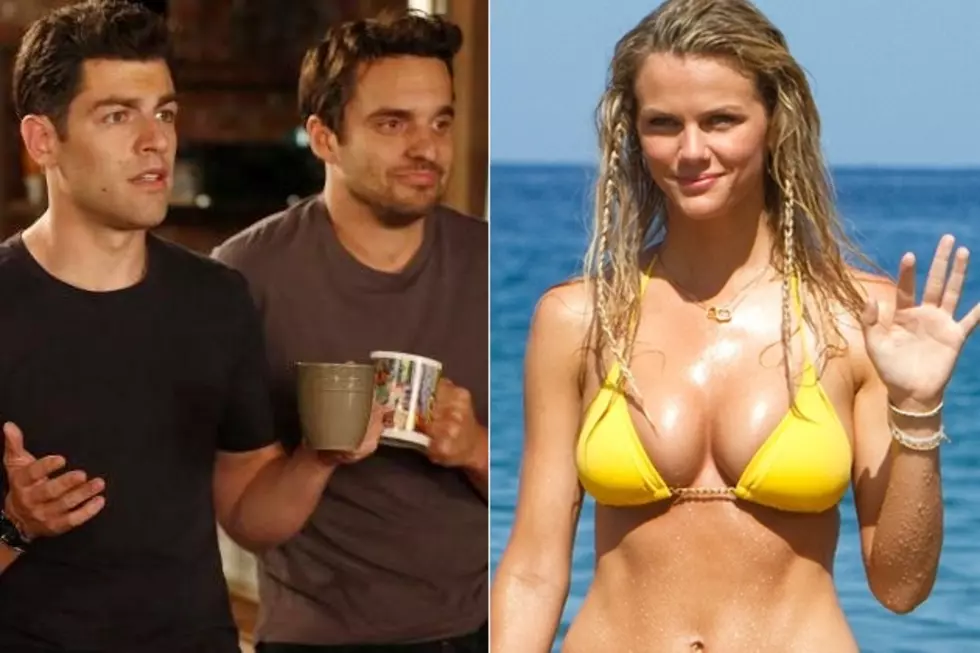 'New Girl' Casts Sports Illustrated Swimsuit Model Brooklyn Decker
FOX / Columbia
It's a shame that the current season of 'New Girl' hasn't quite been the ratings breakout it was in its first season, continuing to improve in quality while sometimes unfairly written off as geared more toward women. We've been enjoying the steady crop of big-name guest stars as well, serving up former G4 host and 'The Newsroom' star Olivia Munn in last night's effort, though she won't be around forever. So who's the next girl for 'New Girl?'  Why, the ungodly hot Brooklyn Decker, of course! Find out who she'll play inside!
FOX's Zooey Deschanel-fronted 'New Girl' has brought in some seriously attractive women in its one and a half seasons, including regular Hannah Simone, but the latest casting might have decked them all. The Hollywood Reporter says that Sports Illustrated swimsuit model and 'Battleship' actress Brooklyn Decker will appear in the show's second season, filming her spot for a 2013 episode next week.
Appearing in the season's fifteenth episode "The Cooler," the model-turned-actress will take the role of Holly, a bar patron attracted to heartbreak who predictably earns the competing jealousy of all three roommates Nick (Jake Johnson), Schmidt (Max Greenfield) and Winston (Lamorne Morris). Looks like Olivia Munn and Hannah Simone might be out in the cold for this one.
What say you? Would you tune in to see the guys fight over Brooklyn Decker in an upcoming 'New Girl?' What famous Hollywood babes would you like to see appear?