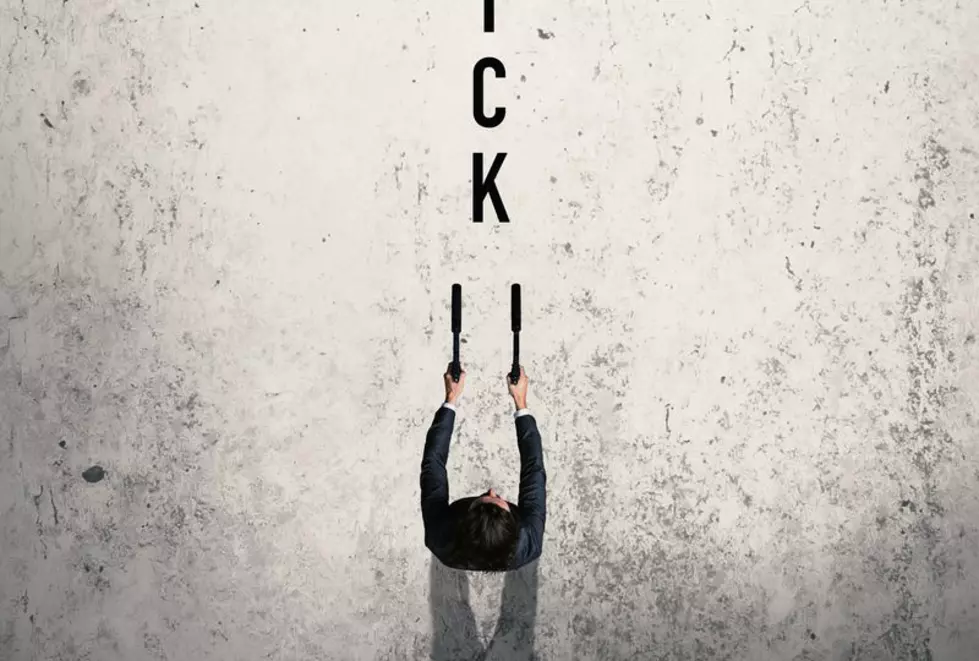 Wick Shows Off His Dual Wielding Skills in the New 'John Wick: Chapter 2' Poster
Lionsgate
There are a lot of things to love about what is now the John Wick series — the fighting choreography, the colors, the cast, the story — but the movies also have some very cool posters. While most action movie posters all look like a Star Wars DVD cover these days, John Wick: Chapter 2 has rolled out a few very neat, minimalist images to advertise their film.
The newest, featuring Keanu Reeves as Wick pointing two guns at the letters of his own name, is, like, so symbolic and meaningful. He's, like, fighting himself, and also his own past, but also his past is leading him to something else he's gonna fight, and he's standing on concrete which symbolizes, uh, urbanization, so Chapter 2 is going to be about environmentalism. Right? Maybe not. But I could do this all day.
And if you haven't checked out the full synopsis by now, you'd better do so immediately because this movie comes out next week!
Keanu Reeves returns in the sequel to the 2014 hit as legendary hitman John Wick who is forced to back out of retirement by a former associate plotting to seize control of a shadowy international assassins' guild. Bound by a blood oath to help him, John travels to Rome where he squares off against some of the world's deadliest killers. Lionsgate's "John Wick: Chapter 2" arriving in theaters on February 10, 2017.
John Wick: Chapter 2 also stars Common, Laurence Fishburne, Ruby Rose, Bridget Moynahan, John Leguizamo, and Ian McShane, and hits theaters February 10.