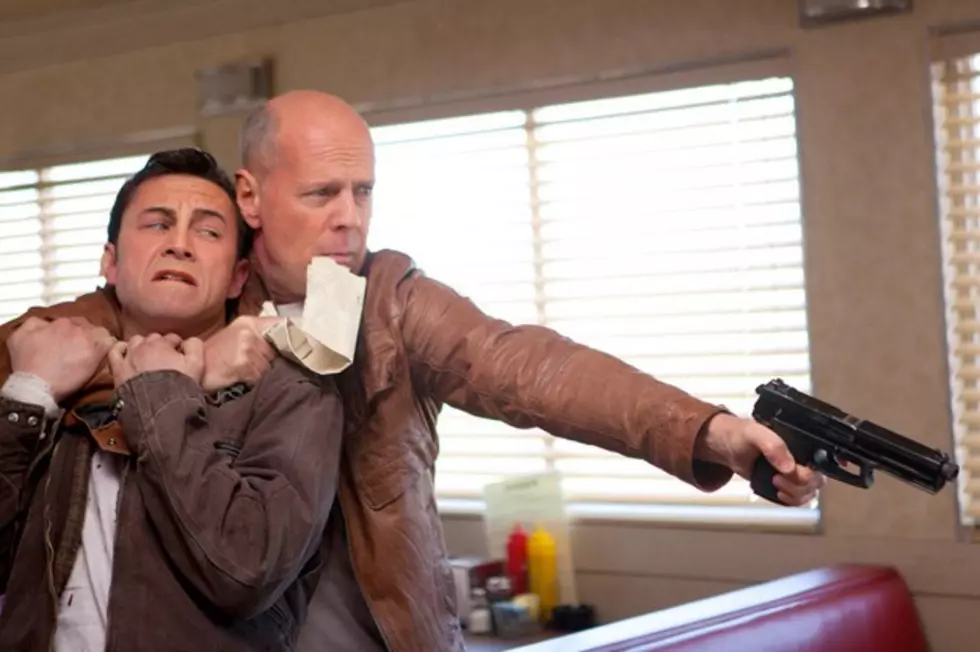 New 'Looper' Featurette Explores the Anticipated Film
The release of 'Looper,' Rian Johnson's highly anticipated sci-fi action film, is right around the corner and trust us: you should be excited. If the words of our own Matt Singer aren't enough (and they should be!), maybe this new featurette will push you over the edge.
The brief video has less do with the making of the film and more to do with letting the ladies and gentlemen who made the film try to convince you to see it.
For the film buffs, there's writer/director Rian Johnson, who made the tremendous 'Brick' and 'The Brothers Bloom.' Which should be reason enough really.
For the fans of terrific young actors currently owning 2012, there's Joseph Gordon-Levitt, who somehow found the time to talk about 'Looper' and answer awkward 'Lincoln' questions with Steven Spielberg on Google Plus and work on a dozen new projects.
For fans of Emily Blunt, there's Emily Blunt! Which means you, probably. Because everyone loves the lovely and talented Ms. Blunt.
Noticeably missing is Bruce Willis, but who was expecting him, really? Do you actually expect Bruce Willis to sit down and make chit-chat when there are terrorists to kill and Blues to perform? Of course not.
'Looper' opens on September 28. Do you plan to see it? If not, what's it going to take?