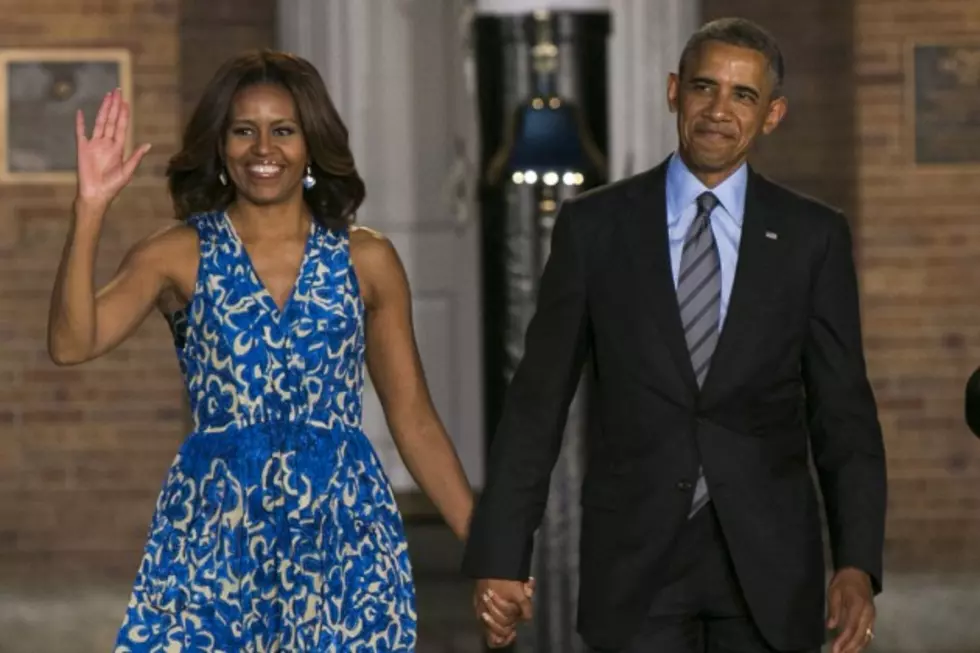 Barack and Michelle Obama's First Date Will Soon Be a Movie You Can See on Your Own First Date
Getty Images
Many directors have immortalized and dramatized the lives of our U.S. presidents on film throughout the years—even Oliver Stone made 'W.,' a movie about George W. Bush while Bush was still in office. But typically these films revolve around the actual work of being a president, or the scandals and tragedies that have befallen our leaders. A new movie based on President Barack Obama and First Lady Michelle will take a very different approach, telling the romantic story of their very first date.
This is definitely not your typical movie about an American president. As Deadline reports, Richard Tanne will write and direct a new indie film called 'Southside With You,' based on President Obama's first date with his future wife, Michelle. The movie is described as similar to Richard Linklater's 'Before Sunrise,' and takes place over the course of one afternoon in 1989, when Barack Obama took Michelle out for a date in Chicago. During that afternoon, the couple went for a long stroll, visited the Art Institute, and went to a showing of Spike Lee's 'Do the Right Thing.'
Tika Sumpter, star of the recent James Brown biopic 'Get on Up,' has been cast in the role of Michelle, though the role of the young Harvard student and future President named Barack has yet to be cast. Wouldn't it be kind of amazing if 'SNL' star Jay Pharoah shocked us all with a surprisingly low-key version of his Obama impression and really nailed this?