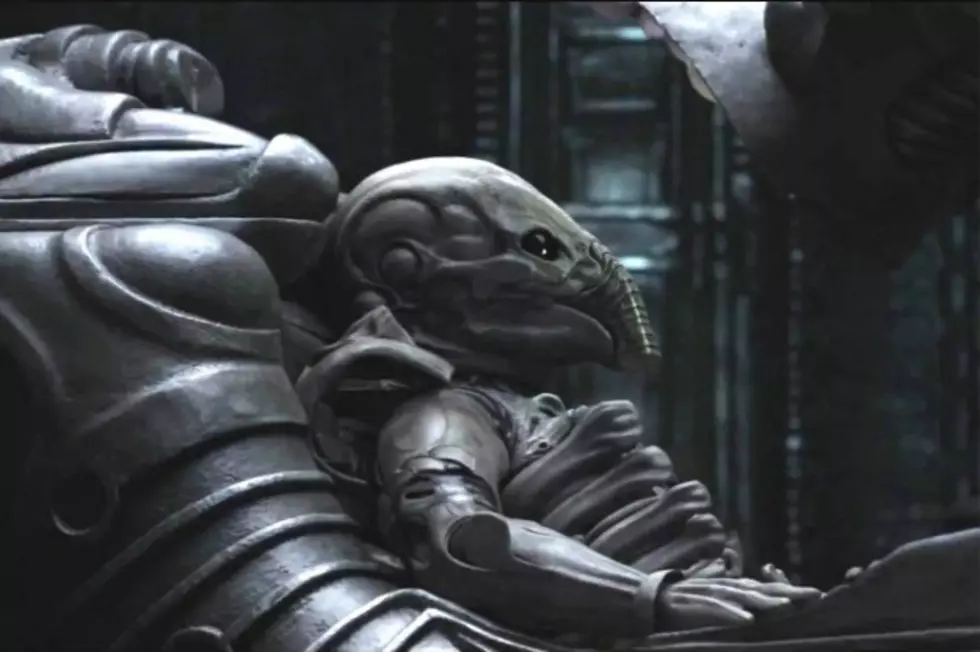 'Prometheus' Clip: God Does Not Build In Straight Lines
God does not build in straight lines. And neither, apparently, does Ridley Scott. For while we've all kind of assumed that the director's 'Prometheus' was a prequel to his 'Alien,' the closer we get to the film's release date, we're finding out that might not be the case.
Take this quote from Ridley Scott in the latest issue of Newsweek for instance:
"'Prometheus' originated from a very simple question that haunted me after the first 'Alien,' and no one answered in subsequent 'Alien' films: who was the Space Jockey—the big guy in the seat? We didn't know if it was going to be a sequel or a prequel. I think you might not even argue it's a prequel because it moves so far away from the original."
And so now we know that while Scott wants to solve the riddle of the Space Jockey (who can be spotted in several early promo images for the sci-fi thriller), his answers could take fans away from 'Alien' and into a completely different realm.
This first clip shows the crew of the ship Prometheus landing … well, wherever it is they land in search of the universe's origins. What they find won't be pretty. But these visuals are gorgeous, and need to be seen on the big screen. That doesn't happen until June 8. Until then, here's a clip to help bide your time until you can take the journey with 'Prometheus.' We have absolutely no idea what we're going to find, and that's about as exciting as it gets.