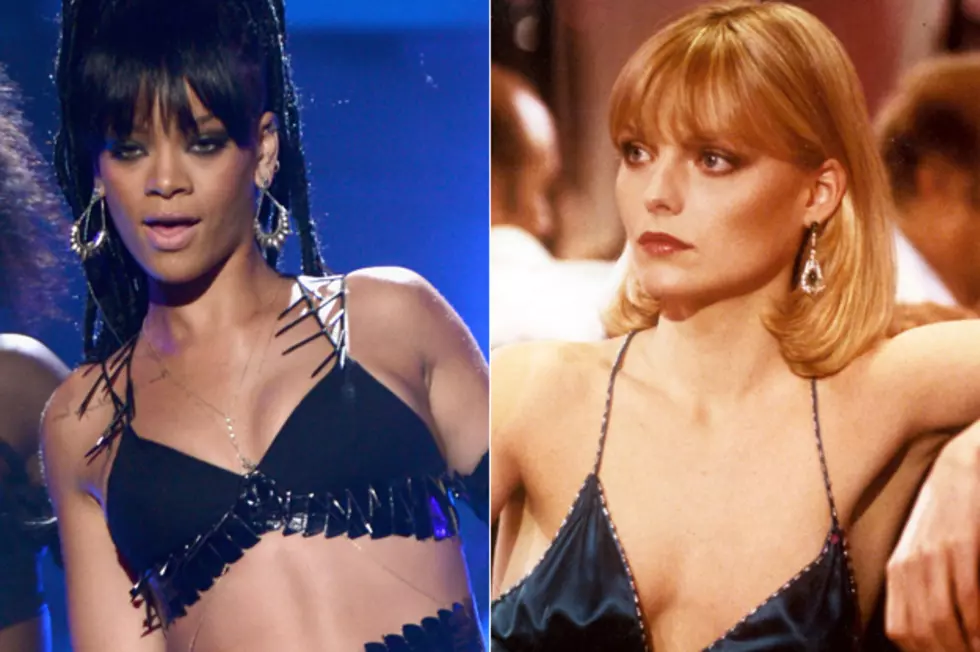 Is Rihanna After a Role in a 'Scarface' Remake? Also… There's a 'Scarface' Remake
But it doesn't look like we've seen the end of her acting as reports are coming out that she's setting her sights on something a bit bigger than a board game movie adaptation. She's apparently looking to score a role in the 'Scarface' remake.
First of all, wait! A 'Scarface' remake? The iconic film we're all thinking of with Al Pacino was already a remake of the 1932 movie of the same name, which was adapted from an Armitage Trail novel of the same name. Now this latest remake, which was first reported last year, will have screenwriter David Ayer ('Training Day') penning a script. It's said that it won't be an "outright remake" or sequel, but still.
And that's it so far for the official details. The rest is just rumors, but the latest is that Rihanna is after her favorite role in the film, that of Michelle Pyfeiffer's old role Elvira Hancock. A source told The Sun that "Rihanna loves 'Scarface.' Some of her music videos have been based on Michelle's character, Elvira... She knows all the words and even has her walk perfected."
Who knows if she'll even get it, let alone if she can audition for it. What do you think of this news? Are you pumped for a 'Scarface' remake? Is Rihanna the right person to portray Michelle Pfeiffer's incredible character? We have our opinions, but let us know what you have to say in the comments.