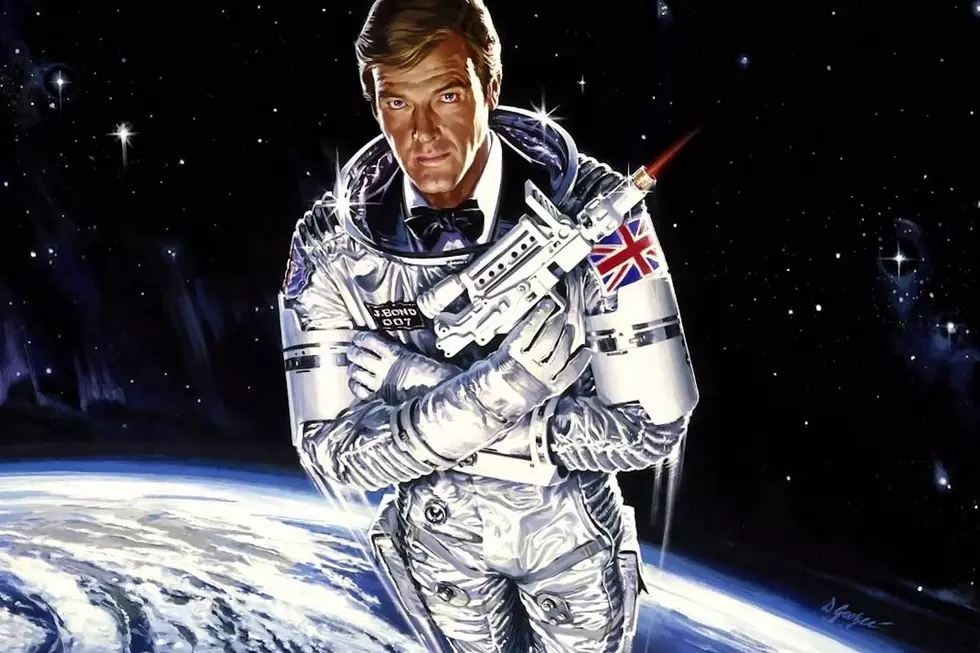 Lewis Gilbert, Director of Classic James Bond Films, Dies at 97
United Artists
Sad news for James Bond fans, particularly those who grew up with the '70s Roger Moore version: Lewis Gilbert, who directed three 007 adventures, has died. He was 97 years old.
Gilbert has a long and successful career in the movies. After working as a child actor, he transitioned into directing; he even worked as Alfred Hitchcock's assistant while he was still making films in England. After World War II, Gilbert moved into war pictures, and then, in 1966, had his filmmaking breakthrough with Alfie, the British comedy starring Michael Caine as an unrepentant ladies' man. (The film was later remade with Jude Law, but Gilbert's original is far superior.)
Gilbert parlayed that hit into his biggest gig to date: Directing You Only Live Twice, Sean Connery's fifth Bond movie (and his last one before he was replaced, at least for one film, by George Lazenby). Gilbert then returned to the franchise two more times, after Connery gave way to Roger Moore. In 1977, Gilbert directed what's widely regarded as Moore's best Bond film, The Spy Who Loved Me. Whether it's the best Moore Bond or not, Gilbert unquestionably directed some of the most iconic 007 sequences of all time, including The Spy Who Loved Me's cold open, where Bond ski jumps off a mountain and then unfurls a Union Jack parachute:
The Spy Who Loved Me also features the second-most famous car in all of Bond lore, the Lotus Espirit that can transform into a submarine.
He followed up The Spy Who Loved Me with Moonraker, the Bond franchise's attempt to cash in on the popularity of science-fiction in the wake of Star Wars. Bond in space! It's a silly film, but it has many fans, particularly among children of the '70s and '80s who grew up watching it over and over on television.
All three of Gilbert's Bond films are distinguished by some of the most epic and imaginative production design in the franchise's history. You Only Live Twice is the one with Blofeld's classic giant volcano lair; The Spy Who Loved Me's bad guy lives in an incredible "supertanker"; Moonraker has Drax's gravity-defying space station base. Working with designer Ken Adam, Gilbert hatched up a lot of the definitive Bond imagery.
Gilbert directed many films outside of Bond and Alfie, but those are his best remembered works, the ones that will outlive him by centuries. Condolensces to Gilbert's family, and thank you to him for some classic films.
Gallery - Amazing Movie-Inspired Theme Park Rides That Were Never Made: