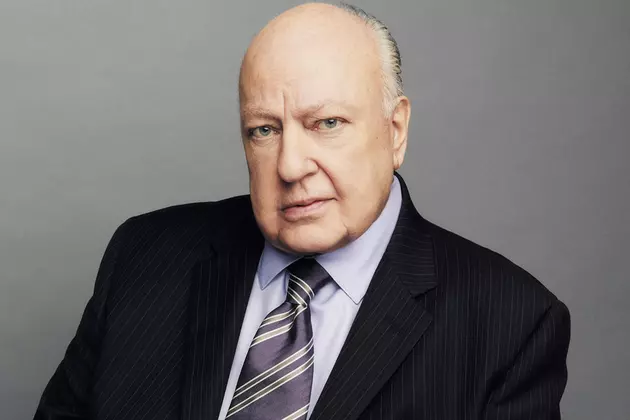 Roger Ailes, Ousted Head of Fox News, Dies at 77
Getty Images
Perhaps no source of information in the modern day has proven so polarizing as Fox News, and now the controversial figure behind it has passed away. Former Fox News chairman Roger Ailes has died at the age of 77, following his prior ouster from the network.
TMZ reports that Ailes fell at his Florida home over a week ago, hit his head, and fell into a coma Wednesday night. Prior to his death, Ailes was "suffering from numerous and serious health problems" as well. Here's what Roger's wife Elizabeth Ailes said of his passing:
I am profoundly sad and heartbroken to report that my husband, Roger Ailes, passed away this morning.

Roger was a loving husband to me, to his son Zachary, and a loyal friend to many. He was also a patriot, profoundly grateful to live in a country that gave him so much opportunity to work hard, to rise – and to give back.

During a career that stretched over more than five decades, his work in entertainment, in politics, and in news affected the lives of many millions. And so even as we mourn his death, we celebrate his life.
Prior to founding Fox News, Ailes served as media consultant to former Presidents Richard Nixon, Ronald Reagan, and George H. W. Bush, also advising Trump during the 2016 campaign. Ailes resigned from Fox News in July, following decades of sexual harassment claims and settlements.
Stay tuned for more on Ailes' passing as it arrives.