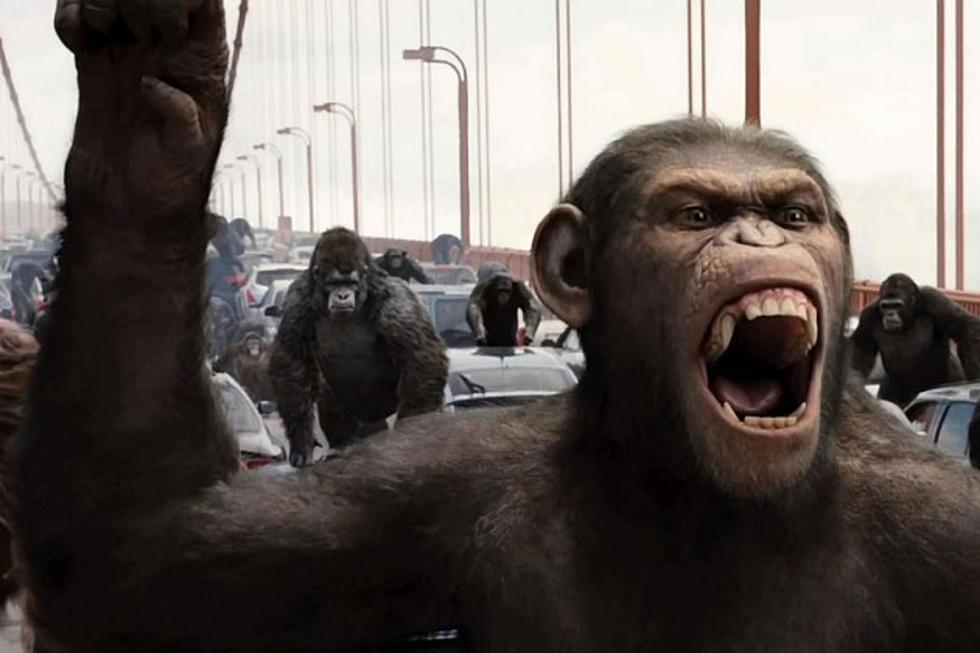 Concept Art for 'Rise of the Planet of the Apes' Alternate Ending Features a Nod to the Original Film
20th Century Fox
'Dawn of the Planet of the Apes' is hitting Blu-ray soon, and we've been hearing little teases about the upcoming third film, but let's take a little trip down memory lane back to the first film for a moment with some concept art for an ending that was cut from 'Rise of the Planet of the Apes'—an ending that features a haunting homage to the original 'Planet of the Apes.' Why was this ending cut? Presumably because the studio wasn't fully committed to making a sequel at this point in the planning stage.
The artwork comes from the folks at the FilmSketchr blog, who discovered it in the portfolio of artist Brian Cunningham, who has also worked on films like 2014's 'Godzilla' and 'Watchmen.' Cunningham created the below concept art illustrating the final scene in 2011's 'Rise of the Planet of the Apes,' in which Caesar climbs a mysterious staircase up into an unknown space in a big building. In the next image, Caesar is older and tattooed, looking out from a damaged metal structure. The final image is a wider shot, which gives the audience the startling reveal that this is New York, and Caesar is looking out from the Statue of Liberty. New York is in fiery ruins. This is, of course, an homage to the original Charlton Heston film.
But this ending wouldn't work with 'Dawn of the Planet of the Apes' in place, so it was scrapped, but it would have made for a very memorable conclusion. And who knows? Maybe we'll still get a similar sort of homage in the upcoming third film, which hits theaters on July 29, 2016.