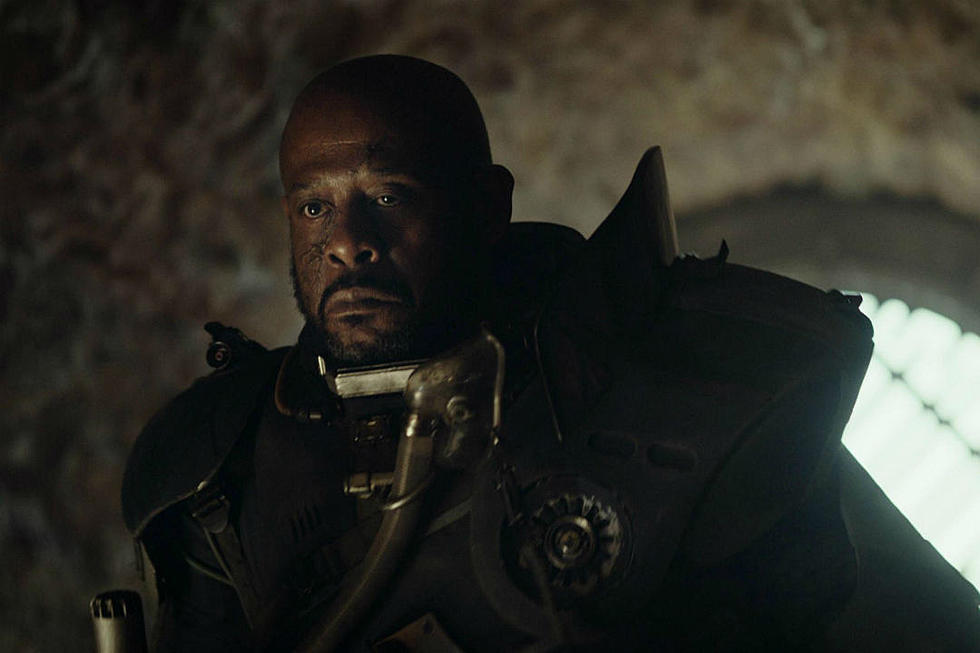 Saw Gerrera Might Be Back for More 'Star Wars' Projects
Lucasfilm
While Rogue One is just a standalone and won't be getting a sequel (you could argue that the original trilogy is technically all the sequel it needs), Saw Gerrera, one of the more intriguing characters in the movie, will be back for more projects in the Star Wars universe.
Saw first appeared in the 2008 Clone Wars animated series set after the events of Attack of the Clones and before Revenge of the Sith, and then reappeared as an older version of the character in Rogue One. His part in the movie was unfortunately too short for some, but for those who think his character deserved more time, he'll probably be back again. Lucasfilm president Kathleen Kennedy told Empire for their article about the complete history of Rogue One that they plan to further "explore" Saw's character much more.
To be honest, we originally thought we were going to develop Saw into something much larger, but we couldn't accommodate it. So he is not in the movie as much as we would like to have him in the movie, which creates the opportunity to explore his character even further in our future development.
I'm curious about what else they're about to do. Because they seem to really like the character, which is great!
We already know that Saw will be back for the new animated series Star Wars Rebels, but that still leaves a large gap in time between the beginning of the Rebellion and where we meet him in Rogue One. (Minor Rogue One SPOILERS follow: We still have no idea how he went from inspiring Rebel warrior to extremist insurgent, so hopefully that part of his life will be expanded upon much more in the future. End SPOILERS.)
Rogue One is now playing.