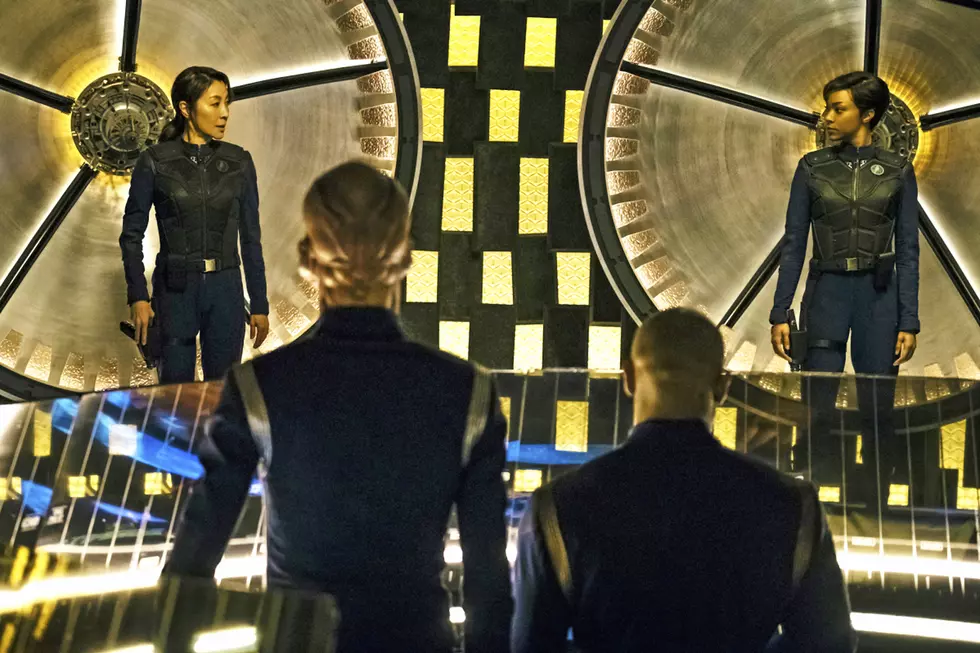 Listen to the Full 'Star Trek: Discovery' Title Theme Right Now!
CBS
It looks like Star Trek, but will CBS' Discovery sound like Star Trek? Very much so by its full score, as CBS releases the classic-tinged title theme that will christen Star Trek: Discovery when the new series premieres in late September.
The above video treats us to the full Star Trek: Discovery title theme from composer Jeff Russo, minus the starry graphics that presumably accompany it. The tune borrows more than a few notes from the iconic Trek theme (not to mention some hints of Michael Giacchino's Trek reboot score, and makes an otherwise fine addition to the library of Trek themes.