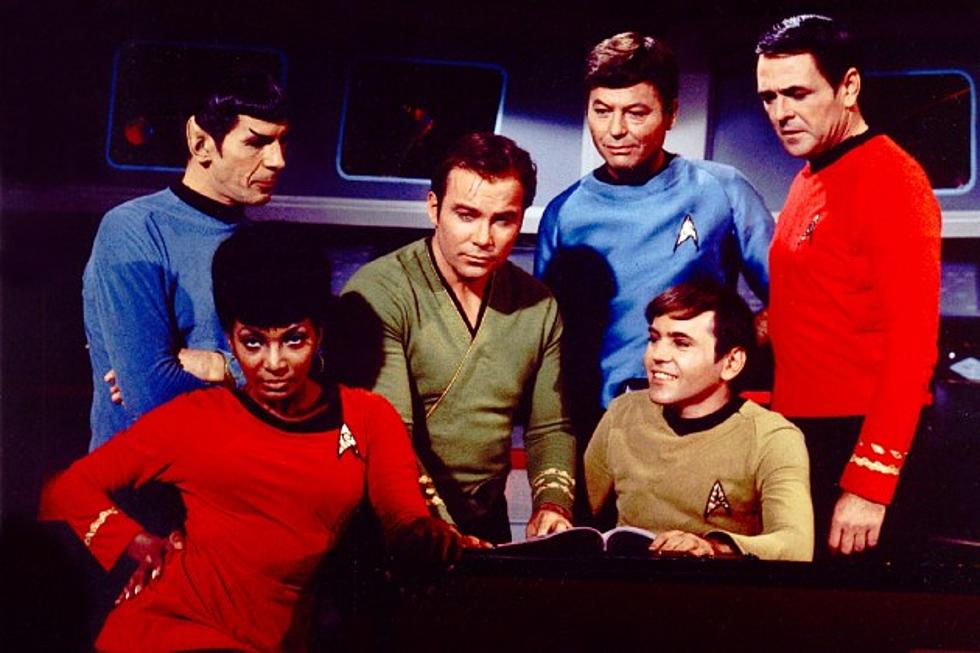 New Details on 'Star Trek's Complicated TV Rights and Potential Return
Paramount
Now that Star Trek Beyond has officially gotten its warp core up and running, Star Trek's franchise future has fans wondering more than ever if a return (or extension) to TV lies in store. Now, a new report lays out some of the complicated rights issues keeping Starfleet affixed to cinemas for the moment, though not without some hope for the upcoming 50th anniversary.
As often as we'd heard rumors of potential Star Trek TV series in development, Forbes laid out a comprehensive timeline of the franchise's TV rights between Paramount, CBS and even UPN, the messy 2000s division of which made TV Star Trek a tricky proposition. After the lion's share of Star Trek series emerged under a Paramount production company and CBS distribution, the 2000 merger of CBS with Viacom saw several subsequent splits that ended up separating Paramount TV and Paramount Studios, who went ahead with J.J. Abrams' reboot.
Essentially, a return to TV would require some notable cooperation between the now-separated holdings of CBS and Viacom, as well the old UPN rights that may have been absorbed by Warner Bros' in the merger to create The CW. That means both CBS and Viacom may be absent pieces of the overall rights, though the report suggests that with Star Trek's 50th Anniversary looming next year, a deal might well be struck to keep Star Trek alive on either front.
It's a fascinating read overall, but could the various entities get together to create a new Star Trek series to coincide with Beyond? Which, if any of Star Trek's existing eras and continuities should a new TV branch follow?
Check Out 100 TV Facts You May Not Know!