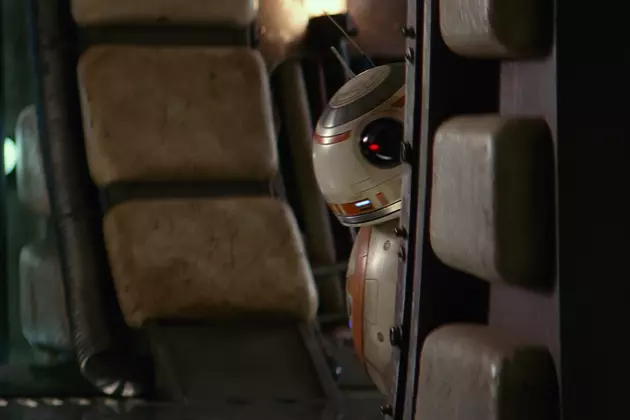 'Star Wars: Episode 8' Production Codename Revealed
Lucasfilm
Not too long ago, there was a rumor going around that Rian Johnson had a secret production codename for Star Wars: Episode VIII — a totally believable rumor, given that most major films shoot under secret titles and the practice is fairly common. Episode VIII's codename is secret no more, as Carrie Fisher (and her insanely adorable dog, Gary Fisher) has revealed the sequel's production title, and, like most codenames, it's one you never would have guessed.
Fisher posted a photo of her dog Gary chilling in an official set chair, which features the production logo and codename, captioned with her typical barrage of emojis:
Yup, the production codename is Space Bear! Feel free to speculate about what that means, but chances are it has nothing to do with the film itself — unless it's a reference to Ewoks, and as one of the few people who openly loves Ewoks, I will continue to hold out hope that we'll see them in an upcoming film.
For more on Episode VIII (aka Space Bear), check out our guide to everything you need to know about Rian Johnson's upcoming sequel, which hits theaters on December 16, 2017.