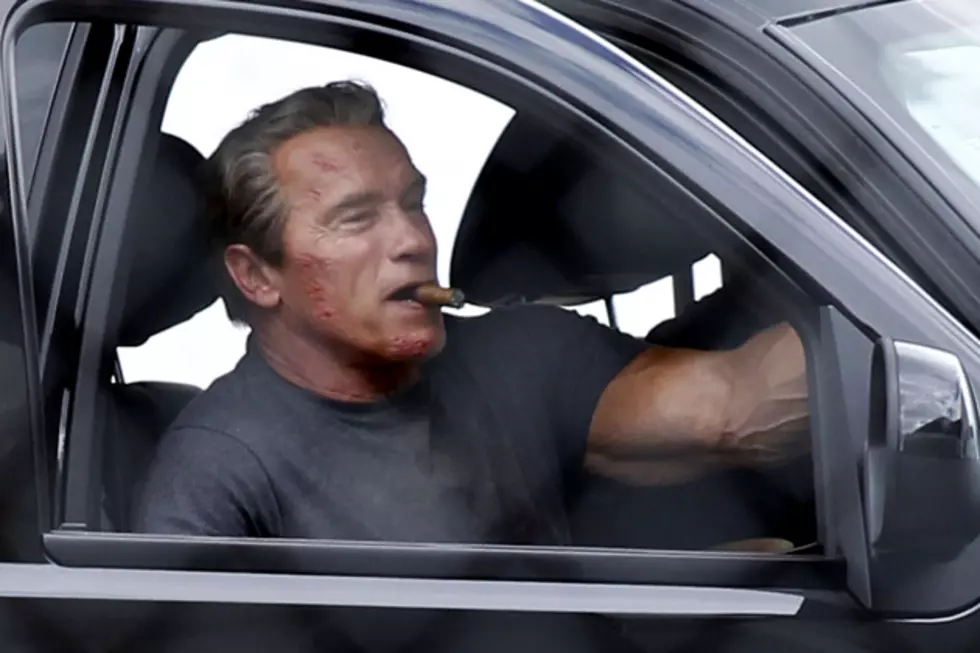 'Terminator 5′ Update: Arnold Schwarzenegger Wraps Production, Reveals Cringeworthy Title
PacificCoastNews.com
As 'Fantastic Four' and 'Jurassic Park 4' recently wrapped up principal photography, Arnold Schwarzenegger took to Twitter to reveal that he too has finished work on an upcoming project, 'Terminator 5.' But, while he did have some kind words for his fellow cast mates and the fans, his photo update revealed that we've all been wrong about what the fifth movie is called!
It's not 'Terminator 5.' It's not 'Terminator: Genesis.' It's not even 'Terminator: Genesys.' No, it's 'Terminator: Genisys'! Yeah, what's going on there?
Movie fans will no doubt have a field day with this title treatment, but let's focus on something positive -- Schwarzenegger had this to say of his time working on 'Terminator 5':
Hasta la vista, baby. I want to thank the cast and crew of @TerminatorGenisys for a fantastic shoot. It was challenging, it was fun, and it was rewarding. From our director to the producers, from the camera team to catering, from visual effects to hair and makeup - we couldn't have done it without you. I can't wait to see our finished project and I know we'll remind the fans why they fell in love with the Terminator. On July 1, 2015, I'll be back.