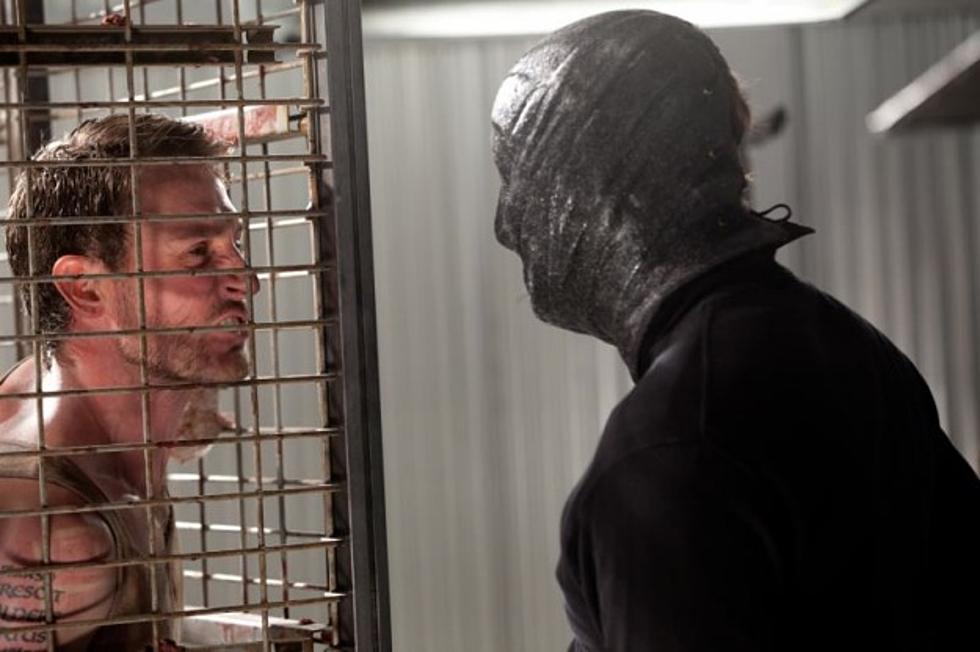 'The Collection' Trailer: Writer of 'Saw' Sequels Brings to Life New Horrors
Lionsgate
Not to pre-judge 'The Collection' sight unseen, but when a movie's banner claims to be from the "twisted" writers of 'Saw IV,' 'V,' 'VI' and 'VII,' it doesn't instill the utmost confidence.
And yet, the new trailer that just dropped on Yahoo Movies is decent, and the director's so enthusiastic at the start of the clip, we're willing to give him the benefit of the doubt. Marcus Dunstan directed 'The Collector' in 2009, and this appears to be a sequel. The trailer has a creatively demented dance-floor massacre, a handful of masked antagonists, a box meant for hostages, a terrifying tarantula gag, and "only one chance" to bring a girl back to safety. Works for us.
Here's the official plot synopsis:
When Elena's (Emma Fitzpatrick) friends take her to a secret party at an undisclosed location, she never imagined she would become the latest victim of The Collector, a psychopathic killer. The Collector kidnaps and transports her to an abandoned hotel he's transformed into his own private maze of torture and death. Upon learning of his daughter's disappearance, Elena's wealthy father (Christopher McDonald) hires a group of mercenaries to retrieve her from the vicious grips of The Collector. These mercenaries coerce Arkin (Josh Stewart), the only man to have escaped the wrath of this heinous monster, to lead them through the gruesome labyrinth. Now, Arkin finds himself fighting for his own life in order to save Elena.
Check out the first trailer for the film, and let us know what you think in the comments. 'The Collection' will hit theaters on November 30, just in time for… Thanksgiving? Um, okay.