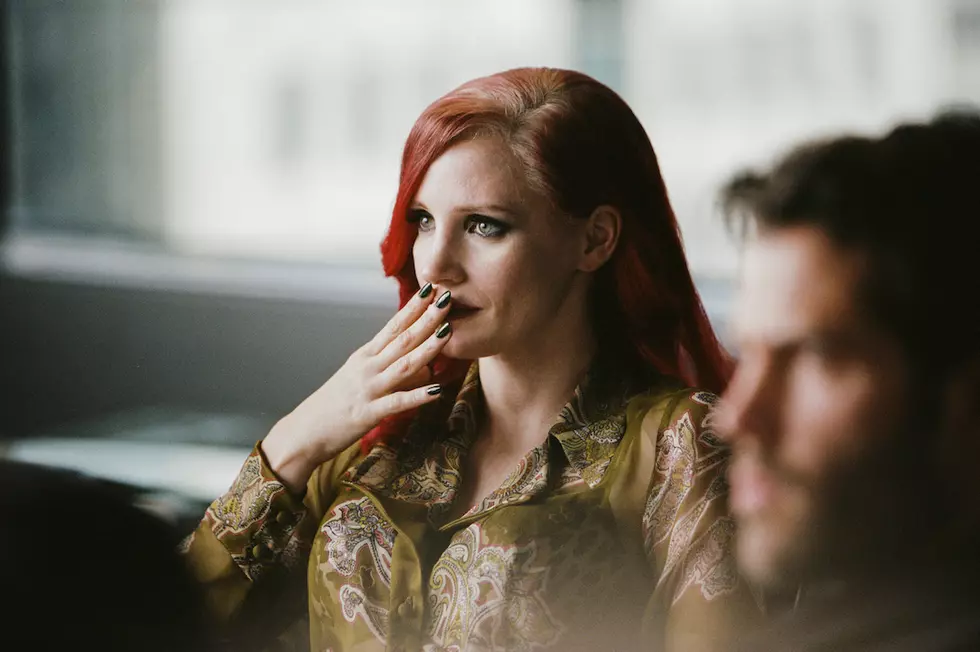 The First Poster for Xavier Dolan's 'The Death and Life of John F. Donovan' Is a Stunner
Shayne Laverdière
Last month, Xavier Dolan fans were treated to a crop of new photos and character details from his upcoming English language debut, The Death and Life of John F. Donovan. We got our first look at Kit Harington looking as dashing as ever as the titular character, Natalie Portman in bangs, an adorable Jacob Tremblay and more. But the real standout was Jessica Chastain, looking devlishing with Hot Cheeto-red hair, dark maroon lipstick and black nail polish. And today Dolan debuted the another stunning look at Chastain on the film's first poster.
The filmmaker shared the poster across a series of posts on his Instagram Thursday with the caption, "She's up to no good…" It's a simple one sheet, with only the film title and a shot of Chastain, but it's enough to convey her character's icy villainy.
Chastain plays a gossip columnist who discovers letters shared between Harington's titular American TV star and Rupert, a young admirer played by Tremblay as a boy and later Ben Schnetzer as an adult. The film chronicles John Donovan's career in 2006 up through the present day as the older Rupert mourns the actor's death during an interview, a similar structure to Dolan's Laurence Anyways. Dolan told Collider during a recent set visit that his film is "the story of a child who worships an actor." The French Canadian filmmaker added that his latest is built around Hollywood movie tropes of the superhero and the villain.
Susan Sarandon also appears as Grace Donovan, John's mother, alongside Kathy Bates as his manager Barbara Haggermaker, Thandie Newton and the journalist interviewing Rupert, and Portman as the boy's mother. There's no set release date for the film yet, and it won't be appearing at Cannes next year, but fans can at least hope it ends up on the fall festival circuit this year.