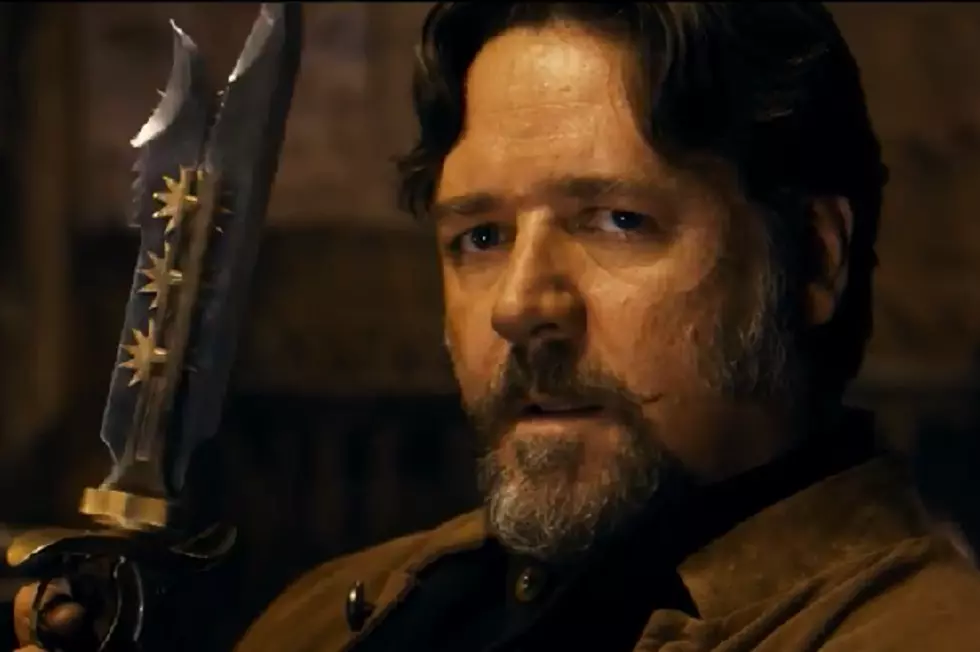 'The Man with the Iron Fists' Introduces Russell Crowe's and David Bautista's Characters
Universal
'The Man with the Iron Fists' has been pummeling us with character-based teasers, and today we get two more. One for Russell Crowe's character Jack Knife, and one for David Bautista's character Brass Body. Watching both promos in quick succession will get co-writer/director/star RZA's music stuck in your head.
If you didn't know, here's the film's synopsis:
Quentin Tarantino presents The Man With the Iron Fists, an action-adventure inspired by kung-fu classics as interpreted by his longtime collaborators RZA and Eli Roth. Making his debut as a big-screen director, co-writer and leading man, RZA–alongside an exciting international cast led by Russell Crowe and Lucy Liu–tells the epic story of warriors, assassins and a lone outsider hero who all descend on one fabled village in China for a winner-takes-all battle for a fortune in gold. Blending astonishing martial-arts sequences from some of the masters of this world with the signature vision he brings as the leader of the Wu-Tang Clan and as one of hip-hop's most dominant figures of the past two decades, RZA embarks upon his most ambitious, stylized and thrilling project to date.
Here's the teaser for Russell Crowe's character:
And here's the teaser for David Bautista's: