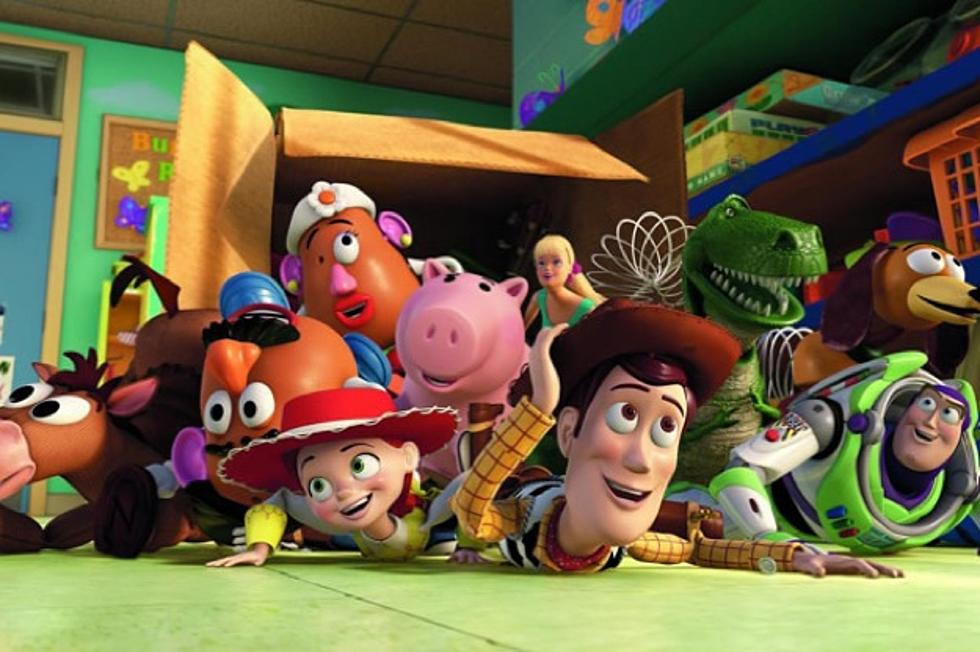 New 'Toy Story' Short Premiering With 'Finding Nemo' 3D Emerges With Photos and Details
The 'Toy Story' saga may be over in feature format, but the toys live on in short films. The first, 'Hawaiian Vacation,' premiered with 'Cars 2,' and the hilarious 'Small Fry' played before 'The Muppets' last year. We have all the details on the third (!!!) 'Toy Story' short, titled 'Partysaurus Rex,' which will hit theaters with the 3D re-release of 'Finding Nemo' next month.
Entertainment Weekly has a couple of great new images and some details on the brand new 'Toy Story' short called 'Partysaurus Rex.' The short follows neurotic dinosaur toy Rex (Wallace Shawn) with Bonnie, the girl to whom Andy gifted his toys at the end of 'Toy Story 3,' as she takes a bath and brings Rex along for the bubbly fun. Seeing as Rex is the only toy with actual limbs because the other bath toys are more aquatic in nature, he decides to reinvent himself and get a big party going.
Director Mark Walsh explains, "If you're a bath toy you get really intense playtime. It's like a party. Then when the water goes down you can't move. You're helpless. And that's pathetic, these guys at the bottom of the tub all the time." So it's not all fun and games in the world of the bath tub, after all, which seems in keeping with 'Toy Story''s previous themes. Walsh has been an animator at Pixar since 1998, and this is his directorial debut.
Walsh goes on to describe the genesis of the idea: "What I was going for was, you move to a new town and make new friends, and suddenly you think you have this chance where you can reinvent yourself."
Sounds super adorable, as always. Enjoy the new stills below, featuring a too-cute Bonnie surrounded by bubbles and toy friends and a reinvented Rex, and check out the short when it hits theaters with 'Finding Nemo' 3D on September 14.