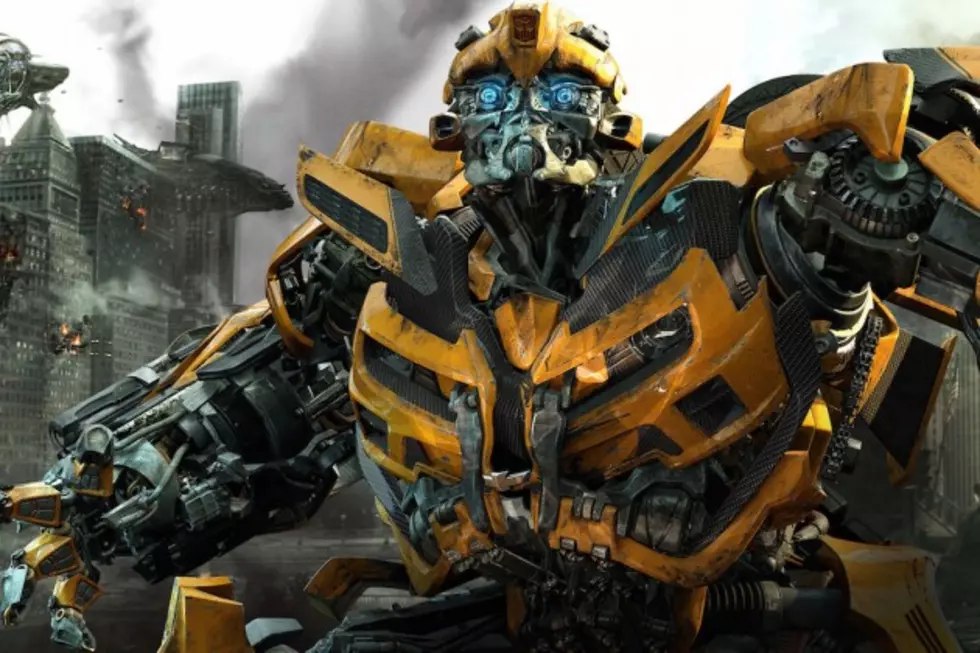 'Transformers 5' Will Be Written by Akiva Goldsman and 'Lost' Scribe Jeff Pinkner
Paramount
While doing the rounds during TCAs 2015, former showrunner Steven DeKnight talked not only of Daredevil and plans for Season 2, but about his involvement in another big franchise: Transformers. Not only has DeKnight revealed which writers will officially be tackling Transformers 5, but he's opened up a bit about the franchise's "brain trust" and how it works.
Producer and award-winning screenwriter Akiva Goldsman was placed in charge of the Transformers brain trust, and has gathered an interesting mix of writers to brainstorm ideas for potential sequels and spinoffs. In an interview with IGN, DeKnight revealed that Goldsman himself is writing Transformers 5 along with Jeff Pinkner, a former writer for Lost and the screenwriter of Amazing Spider-Man 2:
It's that wonderful thing where features are now taking a page from television and getting people together to really try and plan things out. It was a wonderful experience. Akiva Goldsman was fantastic and Jeff Pinkner, who's co-writing the fifth [Transformers] movie with him, was phenomenal. Zak Penn… It was just a room full of brilliant, funny, amazing people. And we spent two and a half weeks in physically the best writers room I've ever seen in my life. Paramount pulled out all the stops. It was phenomenal! We laughed and joked and told stories and plotted out…
Along with DeKnight and Pinkner, the Transformers writers room also includes Zak Penn (Pacific Rim), Robert Kirkman (The Walking Dead), Art Marcum and Matt Holloway (Iron Man), Andrew Barrer (Haunt), Gabriel Ferrari, Christina Hodson (the upcoming remake of The Fugitive), Lindsey Beer (the upcoming remake of Short Circuit), Ken Nolan (Black Hawk Down) and Geneva Robertson-Dworet (the upcoming Hibernation).
That group reports to Goldsman and producers Steven Spielberg, Michael Bay and Lorenzo di Bonaventura. According to DeKnight, the trust has already formulated a series of films for the Transformers Cinematic Universe, which could also include spinoffs and animated films.
DeKnight can't reveal their exact plans just yet, though he does note that not every idea will be moving forward:
I can't say what we plotted out, but it was all very exciting and in the next few months we'll see what moves forward and what doesn't move forward. But it was a fantastic experience. One of the best experiences of that was when Steven Spielberg popped by one afternoon to just sit and talk and hear what we were working on. Everybody was about to throw up, they were so excited.
Transformers 5 is currently on Paramount's slate for 2017.