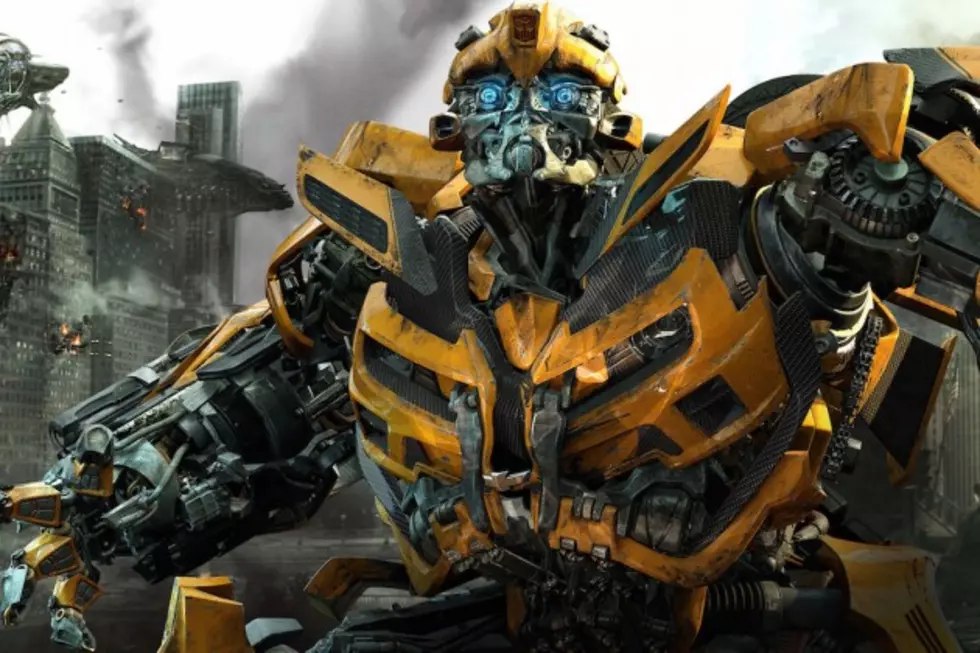 'Transformers' Cameo Spotted on the 'Teenage Mutant Ninja Turtles 2' Set
Paramount
With Michael Bay behind both the Transformers franchise and the new Teenage Mutant Ninja Turtles movies, you would think he'd be mighty tempted to orchestrate some sort of crossover. And you would be right — sort of. A fan spotted a pretty neat little Transformers cameo (okay, more like an easter egg) on the set of Teenage Mutant Ninja Turtles 2, which should make Bay's Baes (that's what I'm going to call Michael Bay fans from now on) pretty happy.
You can see video and an image of the special "cameo" below, which features someone dressed as Transformers favorite Bumblebee high-fiving Noel Fisher's Michelangelo. ComicBook.com also confirms the appearance of Bumblebee in the film — or at least someone in a clever Bumblebee costume during what appears to be a street parade:
Sure, it's just a little easter egg, but it does establish that the Transformers exist in the TMNT universe, though I'm not sure you should get your hopes up about a MBCU — Michael Bay Cinematic Universe.
Teenage Mutant Ninja Turtles 2 stars Megan Fox, William Fichtner and Will Arnett reprising their roles from the first film, along with Stephen Amell as Casey Jones, Tyler Perry as Baxter Stockman, Brian Tee as Shredder, Gary Anthony Williams as Bebop, WWE wrestler Sheamus as Rocksteady and Brittany Ishibashi as Shredder's daughter Karai.
The film hits theaters on June 3, 2016.