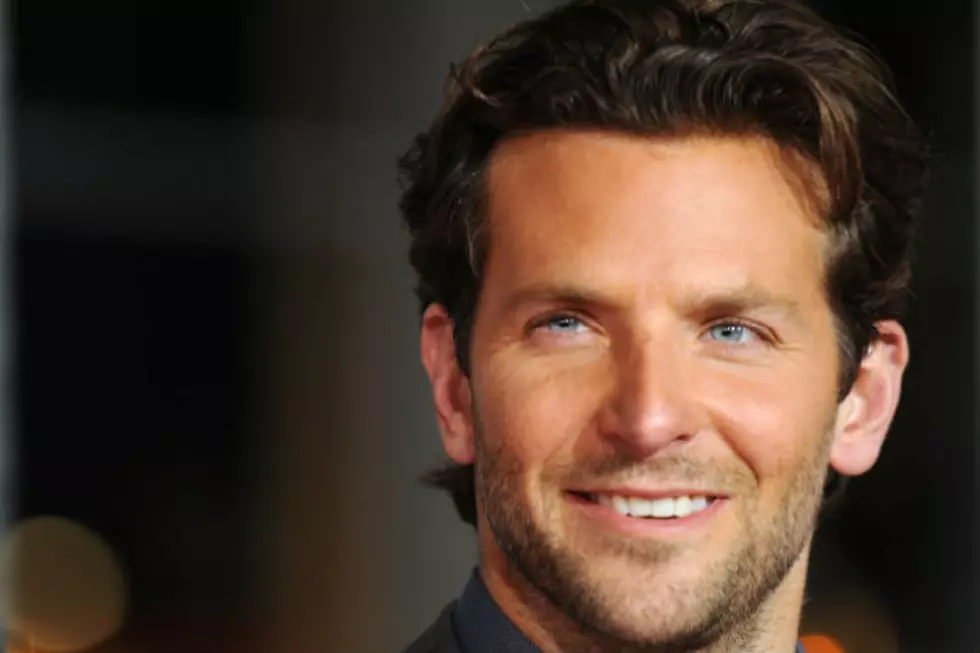 Way Back When: Bradley Cooper
Getty Images
We first noticed Bradley Cooper in 2005's 'Wedding Crashers' as Rachel McAdams' jerky boyfriend Sack Lodge, but in today's Way Back When, we take a look back at Cooper before he was impressing us in film's like 'Silver Linings Playbook,' which hits theaters this Friday.
In the episode "They Shoot Single People, Don't They?" Carrie winds up at a club by herself where she meets a cute single fellow-smoker by the name of Jake. Yeah, Bradley Cooper is a smoker, all right. Like, get it? Because he's smoking hot? Sorry, we're not sorry. It was Cooper's very first role, way back in 1999, and since we can't find clips of the show on the internet (stupid copyright laws!), enjoy his brief appearance on this compilation video of Carrie's other famous boyfriends:
Cooper played adventurer on this 2000 documentary series that saw him going to places like Peru, Alaska, and a nudist beach in Croatia. No, sorry, you don't get to see Bradley Cooper naked, but a very convincing Croatian man manages to get him to take his clothes off, and we see him sans-pants in silhouette all artistic-like against the sunset. You know, real proper.
'Wet Hot American Summer'
Cooper buddied up with the comedy team of Michael Ian Black, Michael Showalter, and David Wain in the ensemble comedy (and seriously, one of the funniest movies ever made) 'Wet Hot American Summer,' in which he plays a gay counselor and musical theater instructor alongside the delightful Amy Poehler, who isn't going to tolerate your bulls---- baggage. He also has an amazingly hilarious gay sex scene with Michael Ian Black, but have fun Googling that one on your own time.
In this very NSFW short from the Stella trio of Michael Showalter, Michael Ian Black, and David Wain, Cooper re-teams with the gang as Bill... Zebub. As in Satan. And the guys are raking his leaves and falling in love with Mother Nature until Bill starts macking on her, and in true Stella fashion, this somehow leads to Satan having gay sex with David Wain. Like we said, very NSFW, but totally hilarious and one of the group's best shorts. "He's satin!"
Cooper was apparently perfecting his early work as a douche-bag in this 2002 film, 'Bending All the Rules.' We're glad he moved away from playing the same jerk-faced dudes with bad highlights and foul mouths and into more serious stuff, like those 'Hangover' movies... Oh wait.
Cooper spent about six episodes on USA's 'Touching Evil' with Jeffrey Donovan and Vera Farmiga as Agent Mark Rivers. Below you can watch a clip of him and Donovan talking about stuff that makes no sense to anyone who had better things to watch in that time slot. Hey, here's two white dudes getting serious about life and death and stuff: