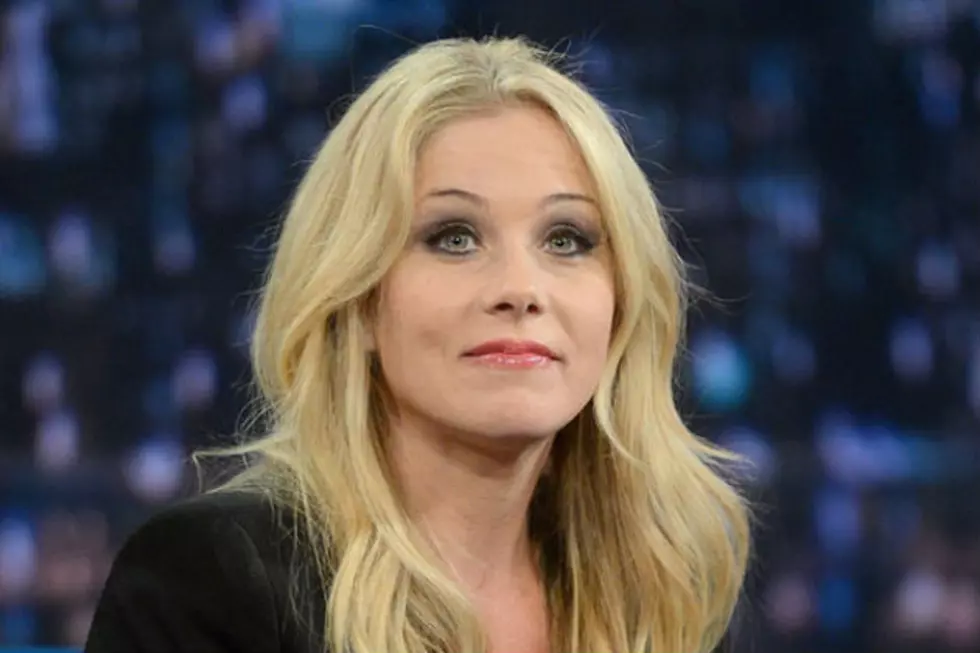 Way Back When: Christina Applegate
Getty Images
We've all loved Christina Applegate since she played the lovable airhead Kelly Bundy on 'Married with Children,' and the actress has been making us laugh ever since. In today's Way Back When, we take a look back at Applegate's career before she hit the big time.
One of Christina Applegate's earliest roles was a two-episode stint as Stacy on 'Charles in Charge' with Scott Baio, back when we were all guilty of making Scott Baio relevant. In the clip below, one of the girls has started a new club with her friends (including Applegate in an unfortunate sweater vest) called the "Circle of Friendship," where their mission seems to be singing "It's a Small World" and annoying people into being their friends just to get them to shut up already.
Right before she landed the famous role of Kelly Bundy on 'Married with Children,' Applegate starred in the short-lived ABC primetime drama 'Heart of the City,' as Robin Kennedy, the daughter of cop Wes Kennedy, who works really hard at night on the streets so he can have plenty of time to spend with his two kids during the day. If it sounds like a total snoozefest, do remember it was canceled after only one season, so there's justice in this world, but no justice for Applegate's hair in this promo:
Applegate starred in the "Band on the Run" episode of 'Family Ties' as Tina Yothers' keyboardist Kitten in an episode that featured Yothers singing "Baby I'm Back in Love Again," which was a thing in the '80s? Sure. There were a lot of things in the '80s that have been rightfully forgotten by time. How do we vibrantly remember Michael Gross' delightful dad sweaters and not this? Oh, well this explains it:
In the episode, "I'm OK -- You Need Work," Applegate plays Tina, a seductive high-schooler with a taste for older men, at least according to this clip in which she pays a visit to troubled kid Kenny while his sister is in the hospital. And this was apparently the part of the '80s where the Hugh Hefner smoking jacket was a casual everyday look.
'Dance 'Til Dawn' was a TV movie starring Applegate and a then-unknown Matthew Perry in a story about the biggest issue facing teens: prom, obviously. The best part of this clip is when Applegate asks Perry, "Are you trying to be funny?" and it's like, thank you, we've been asking him this for years.
Okay, Applegate was already well-known when 'Vibrations' went direct to video, but this movie is so insanely/awesomely horrible that we had to include it on this list. Released in 1996, 'Vibrations' is the story of a wannabe rock star named TJ who gets in a car crash and has both of his hands severed. After giving up on life and his dreams, he becomes a homeless drunk and befriends Anamika (Applegate, and oh god, that name), a free-spirited lady and computer artist who introduces TJ to techno music, and with the help of her friends, they give TJ some robot hands so he can become a DJ named "Cyberstorm." It is one of the dumbest movies ever made, and it's available on Netflix Instant, so now you have weekend plans: