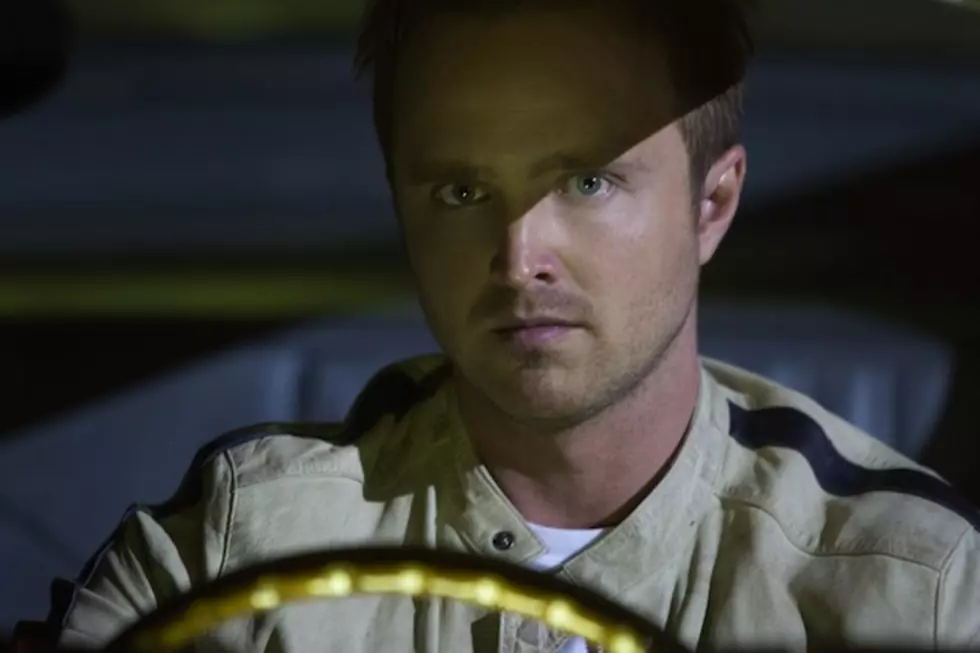 Weekend Box Office Report: 'Need For Speed' Sputters at the Box Office
Universal
If the goal for 'Need For Speed' was to replicate the success of the 'Fast and Furious' films, then the film's opening weekend is not promising. Opening in third place, the video game adaptation was overtaken by two of last week's releases, making this potential franchise D.O.A.
Film
Weekend
Per Screen
1
Mr. Peabody & Sherman
$21,200,000 (-34.2)
$5,366
$63,180,000
2
300: Rise of an Empire
$19,105,000 (-57.6)
$5,474
$78,311,000
3
Need For Speed
$17,808,000
$5,717
$17,808,000
4
Non-Stop
$10,615,000 (-32.9)
$3,335
$68,805,000
5
The Single Moms Club
$8,300,000

$4,378
$8,300,000
6
The LEGO Movie
$7,705,000 (-29.4)
$2,535
$236,932,000
7
Son of God
$5,400,000 (-48.0)
$1,806
$50,875,000
8
The Grand Budapest Hotel
$3,640,000 (+348.7)
$55,152
$4,779,000
9
Frozen
$2,117,000 (-28.3)
$1,444
$396,356,000
10
Veronica Mars
$2,021,000
$6,945
$2,021,000
Why would 'Need For Speed' open in third place with a mediocre $17 million when other car-related films open so much bigger? It could be because audiences already have their fill of car crash mayhem from other movies. It could be because Aaron Paul, despite being so good on 'Breaking Bad,' just isn't a movie star. If there's a silver lining here, it's that 'Need For Speed' wasn't as expensive as some of its blockbuster counterparts and it may have a shot at scraping itself into the black at the end of the day.
The big victor of the week is actually a bit of a surprise. Despite opening in second place last week, 'Mr. Peabody and Sherman' jumped to the number one spot this weekend, dropping only 34% for $21 million (and a $63 million weekend). '300: Rise of an Empire' suffered a larger drop, but with a $19 million weekend and $78 million total, there's nothing to scoff at here.
In fourth place, 'Non-Stop' kept on trucking, grossing $10 million for a $68 million total. Not 'Taken' good, but pretty good for a mid-budget action movie released in the first quarter of the year. In fifth place, 'The Single Moms Club' bombed with $8 million, making it the rare Tyler Perry joint to not even leave a dent at the box office. In sixth place, 'The LEGO Movie' grossed another $7 million, bringing its total to $236 million. In seventh place, 'Son of God' just existed.
All of those pale to the 'The Grand Budapest Hotel,' which added more theaters to its limited release, and entered the top 10 at number eight with $3 million. That may not seem like a lot, but that's a 348% rise from last weekend and a per-theater total of $55,152. The film is already looking to replicate the sleeper success of director Wes Anderson's 'Moonrise Kingdom,' which quietly became a massive hit back in 2012.
In ninth place, 'Frozen' kept on doing its thing of never leaving the top 10, ever. It should finally crack $400 million next week.
Finally, we come to the tenth spot and 'Veronica Mars,' which has the distinction of being the first-ever Kickstarter movie to open in regular theaters. With $2 million, it's not a grand debut but a solid one, especially since the film was made for so little. So here we go: let the grand studio-backed Kickstarter movie experiment begin!