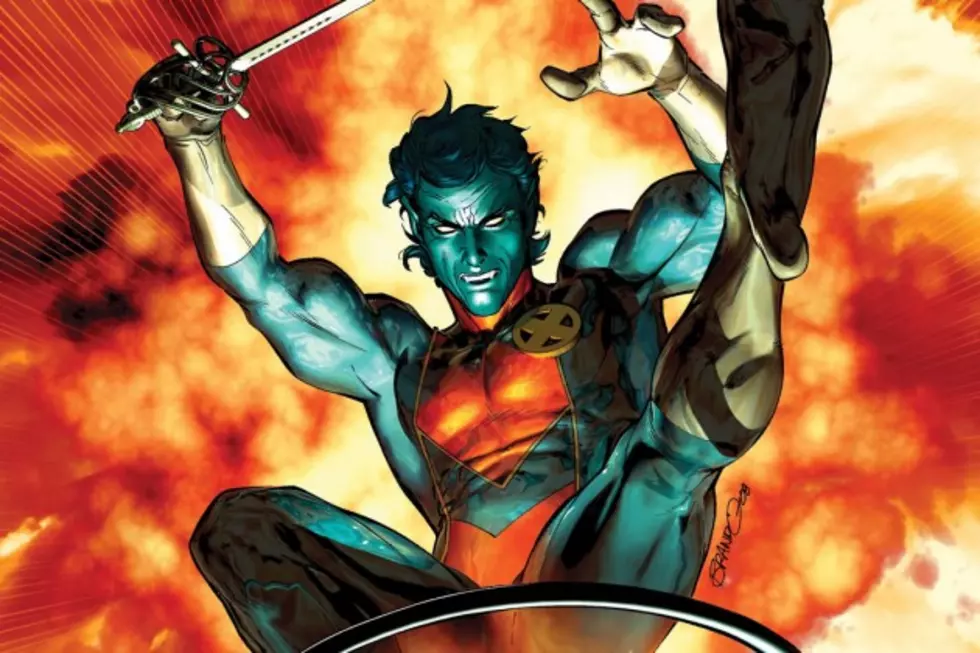 'X-Men: Apocalypse' Casts Kodi Smit-McPhee as New Nightcrawler
Marvel
X-Men: Apocalypse is continuing the tradition of recasting classic X-Men as younger characters (Sophie Turner as Jean Grey and Tye Sheridan as Cyclops), so it should be no surprise that another fan favorite is getting recast. Director Bryan Singer announced on Instagram that Kodi Smit-McPhee (Dawn of the Planet of the Apes) has signed on to star as Nightcrawler, a sleazy Hollywood paparazzi who will stop at nothing to get his shot. (Wait...)
Jake Gyllenhaal confusion aside, X-Men: Apocalypse will bring back Kurt Wagner, aka Nightcrawler, the teleporting mutant last seen in the dramatic opening sequence of X2 (as played by Alan Cumming). In the comics, Nightcrawler is the son of Mystique (Jennifer Lawrence) and Azazel (played by Jason Isaacs in X-Men: First Class), but that origin appears to be thrown out the door for this movie.
McPhee joins a growing young cast that includes Turner, Sheridan, Oscar Isaac (Apocalypse) and Alexandra Shipp (Storm). They join X-Men regulars Hugh Jackman, Jennifer Lawrence, Michael Fassbender, James McAvoy and Nicholas Hoult. Sir Patrick Stewart has said that he won't be returning for this film, but confirmed that Sir Ian McKellan will make an appearance as the elder Magneto.
Beyond the obvious rise of Apocalypse, not much is known about the plot of the film. There were reports that Fox wants to center on Magneto and Mystique, and their burgeoning romance, mostly to take advantage of the fact that they have two of the hottest stars in Hollywood in their movie.
X-Men: Apocalypse opens in theaters on May 27, 2016.