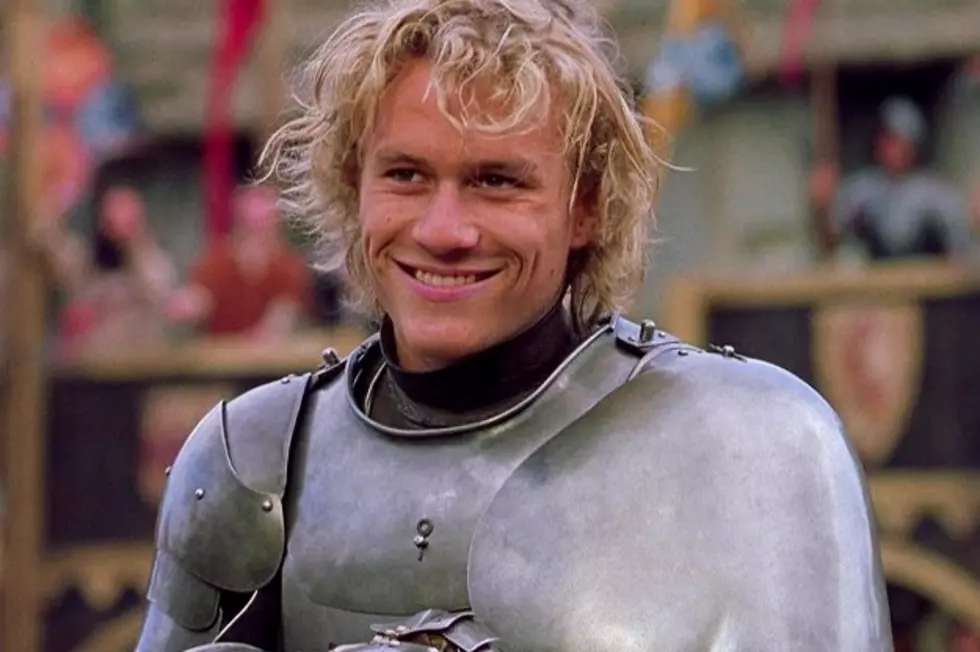 'A Knight's Tale' TV Series Riding Onto ABC, From 'Battlestar Galactica's' Ron Moore
Columbia
Before we all let the tragic reminder of Heath Ledger's untimely death sink in (too late), it seems some of his work may find new life. From the looks of it, ABC and former 'Battlestar Galactica' showrunner Ron Moore are getting ready to rock you, developing an adaptation of Ledger's 2001 jousting feature 'A Knight's Tale' for the small screen! But, will the new adaptation feature the same contemporary feel and modern soundtrack as its predecessor?
It seems unforntuate that Heath Ledger's 2001 'A Knight's Tale' never quite caught on as intended, but ABC and Ron Moore are looking to breathe new life into the franchise. Courtesy of Deadline, we've learned that the network has partnered with the 'Battlestar Galactica' head to adapt the film as an ABC TV series, following the same adventures of young William Thatcher as he impersonates his way into jousting super-stardom as a knight.
Written and executive produced by Moore, Tall Ship's Maril Davis, 'A Knight's Tale' writer-director-producer Brian Helgeland and producer Todd Black, the new ABC series would likely incorporate the film's contemporary rock soundtrack and modern sensibilities. His first leading man feature, Heath Ledger helped make 'A Knight's Tale' a box-office success even with moderate critical reception.
ABC bought the project with a script commitment, but it remains to be seen how far they take it. For those unfamiliar with the film, we've included the trailer below, and yes, that is a red-headed Alan Tudyk and 'Game of Thrones' King Robert Baratheon (Mark Addy). Tell us what you think in the comments!