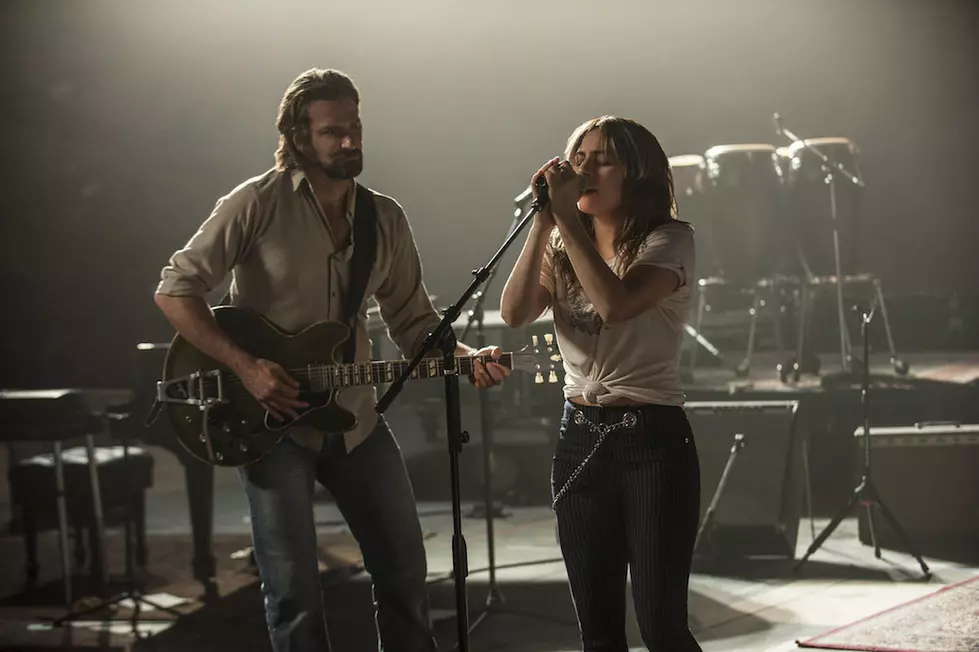 'A Star Is Born' Given Additional Warning in New Zealand After Viewers Reported Feeling 'Severely Triggered'
Warner Bros.
The following post contains SPOILERS for A Star Is Born, and also for all of the previous versions of A Star Is Born dating back to 1937.
Every version of A Star Is Born hinges on the suicide of the male lead at the climax of the film. The reasons for the suicide vary slightly, as do the particular types of stardom pursued by the main characters. The death remains, though; the notion is that as one star is born another one is extinguished.
If you've seen any of the earlier A Star Is Borns, the scene is not much of a shock when it arrives in Bradley Cooper's new film. If you haven't, though, it can alarm you — and the intensity of the scene has disturbed more than a few viewers. The Guardian reports that as a result, New Zealand officials have added a "suicide warning note," to the film "after complaints of viewer distress from Police Victim Support, who said two vulnerable young people had been 'severely triggered'" by Cooper's character's death scene.
The head of New Zealand's film classification board noted that after the incidents it was decided that the suicide warning was "necessary," adding that "many people in New Zealand have been impacted by suicide. For those who have lost someone close to them, a warning gives them a chance to make an informed choice about watching."
In New Zealand, A Star Is Born is rated "M," which means "unrestricted, suitable for 16 years and over." It's essentially the equivalent of a PG-13 here, in that it warns parents that there may be objectionable material, but no guardian is required to attend with a child or teenager. In America, the film is rated R for "language throughout, some sexuality/nudity and substance abuse." Interestingly, there's no mention of suicide amongst those notes..