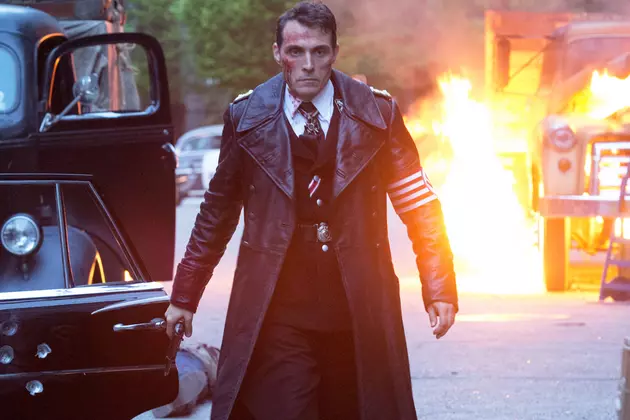 Amazon's 'The Man in the High Castle' Renewed for Season 2
Amazon
Despite a bit of initial controversy, Amazon's The Man in the High Castle occupation isn't about to end just yet. The streaming service has officially renewed the mindbender Philip K. Dick adaptation for a second season, keeping the fictional Japanese Pacific States and Greater Nazi Reich in power through 2016.
For those unfamiliar with the series, Amazon's newly-released The Man in the High Castle adapts an old Philip K. Dick novel to imagine a 1962 in which the United States had lost World War II, and subsequently been divided between the German "Greater Nazi Reich," and the "Japanese Pacific States."
Showrun by X-Files alum Frank Spotnitz, the series stars Alexa Davalos, Rufus Sewell, Rupert Evans, Luke Kleintank, Cary-Hiroyuki Tagawa and DJ Qualls. Apart from a well-reviewed release, the series drew some controversy in New York City, outfitting a subway car with Nazi-themed images related to the fictional occupation, causing some riders to lodge complaints.
Amazon declined to confirm a full episode order or projected 2016 premiere date, though it seems likely to expect the same 10-hour run for The Man in the High Castle Season 2. You can check out the full trailer below, and watch all episodes on Amazon Prime.