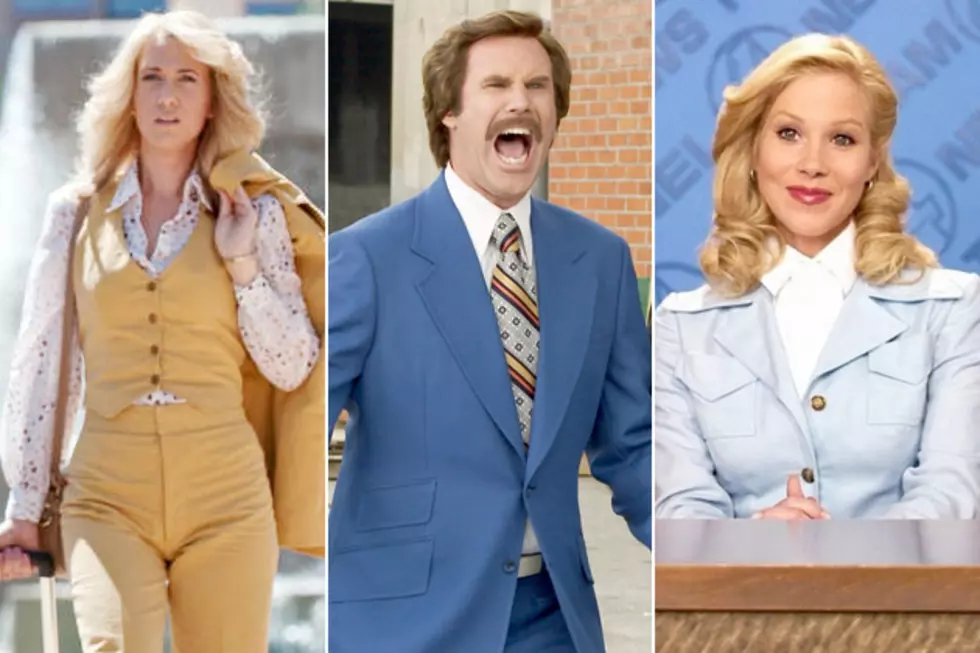 'Anchorman 2′ – Kristen Wiig and Christina Applegate Officially Join the Cast!
Universal Pictures/Paramount Pictures
'Anchorman 2' just got a lot funnier (if that's even possible). Kristen Wiig has been confirmed as joining the cast for the sequel and Christina Applegate has confirmed her return as well. Take us to pleasure town!
Director Adam McKay (who co-wrote the original 'Anchorman' with Will Ferrell) revealed late last night on Twitter that Kristen Wiig (who had been rumored for a role since last year) was officially on-board.
This was followed shortly thereafter by a tweet from Christina Applegate who confirmed her own involvement (back when 'Anchorman 2' was announced, Applegate still didn't know if she'd be returning):
Wiig is the first new actor confirmed to be joining the 'Anchorman 2' cast but McKay has previously said he wants to cast the movie with all of the funniest people in Hollywood (which could lead to a lot of famous faces).
'Anchorman 2' is scheduled to hit theaters on December 20. Merry Christmas.