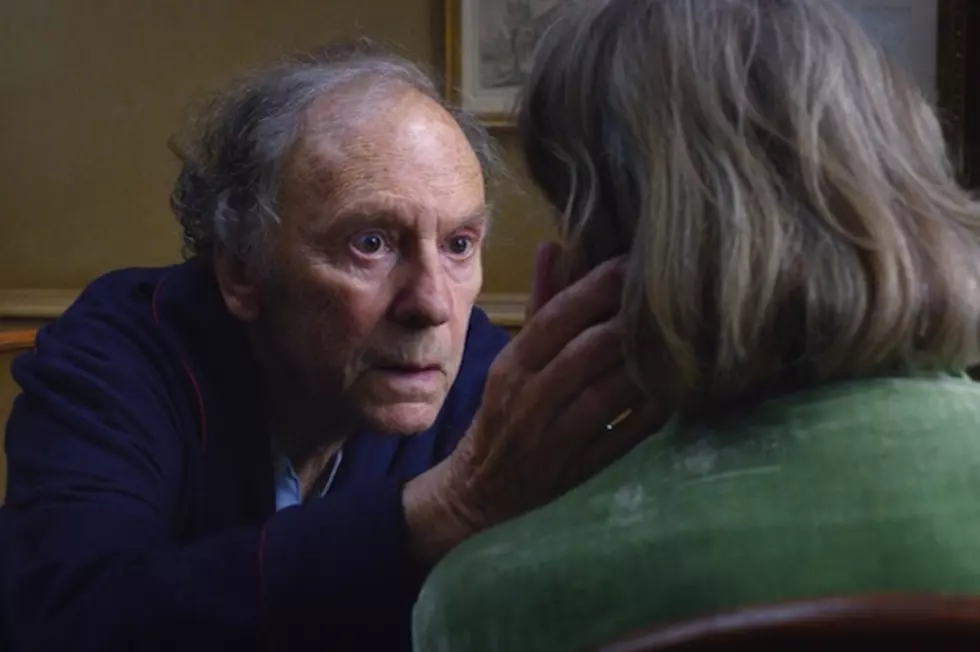 And the Cannes Winners Are…
The 2012 Cannes Film Festival has come to an end. One of the world's most famous film fests, it's a natural trendsetter, a place where many of the best films you'll see all year first gain traction. What took home the big awards this year and therefore, should immediately be on your film radar? Read on to find out!
The winner of this year's Palme d'Or (or the best in the fest) was 'Amour,' from German director Michael Haneke. This is Haneke's second Palme d'Or in three years, following the victory of his devastating 'The White Ribbon' in 2009. Following an elderly couple as one of them slowly dies, 'Amour' sounds like typical Haneke: brutal, unflinching, powerful and punishing.
The other big winner this year was the Romanian film 'Beyond the Hills,' which awarded a join Best Actress prize to stars Cosmina Stratan and Christina Flutor. Writer/director Çristian Mungiu took home Best Screenplay, making this one of the rare Cannes award winners to walk home with more than one trophy. Inspired by the non-fiction novels of Tatiana Niculescu, 'Beyond the Hills' is "a drama centered on the friendship between two young women who grew up in the same orphanage; one has found refuge at a convent in Romania and refuses to leave with her friend, who now lives in Germany."
The Best Actor award went to badass extraordinaire Mads Mikkelsen for his performance in 'The Hunt,' from director Thomas Vinterberg. Many Americans will recognize Mikkelsen for his performance as the villain in 'Casino Royale,' but he's also one of the absolute best actors working today and his European output is tremendous.
The Jury Prize went to a 'The Angels Share,' a film from Cannes veteran Ken Loach (whose 'The Wind That Shakes the Barley' won the Palme d'Or in 2006). The film is described as follows: "Narrowly avoiding jail, new dad Robbie vows to turn over a new leaf. A visit to a whisky distillery inspires him and his mates to seek a way out of their hopeless lives."
Finally, the Prix de Camera d'Or, the award for best first film, went to 'Beasts of the Southern Wild' and its director, Behn Zeitlin. The film was already a major hit at the Sundance Film Festival and will be hitting North American theaters later this year. Check out the trailer below: