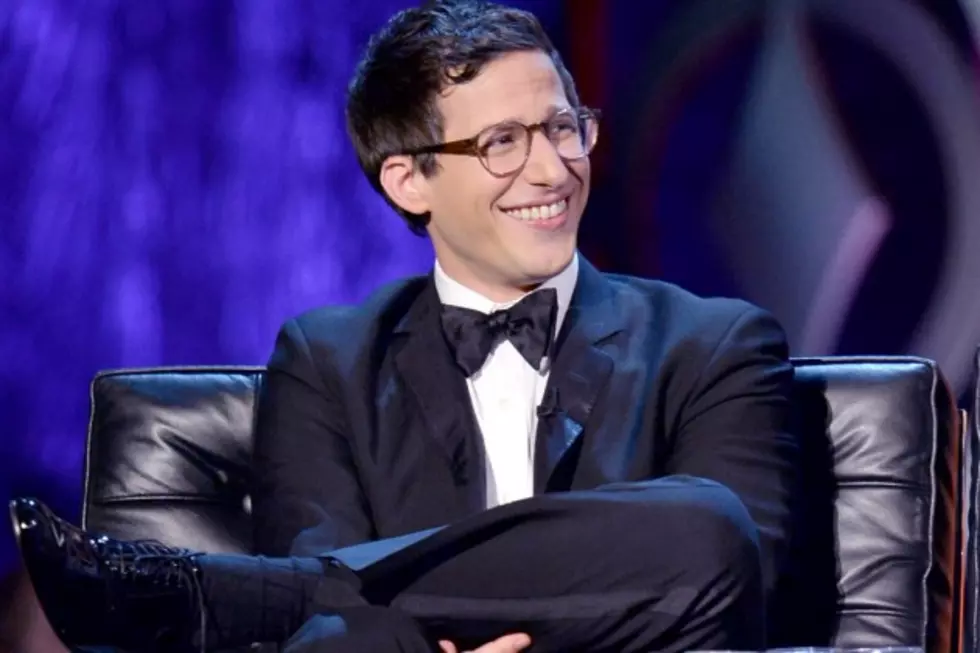 Andy Samberg Will Star in Animated 'Storks' For Warner Bros.
Jason Merritt, Getty Images
I'm not a parent, but if I had kids, I know who I would want teaching my children about the miracle of life, and that's "D--- in a Box" singer Andy Samberg. He seems to have a good grasp of the pertinent parts and their various functions. Apparently, the folks at Warner Bros. agree with me, because they've announced that they're producing an animated movie called Storks that will feature the voice talents of Samberg along with Kelsey Grammer.
TheWrap has the details. They call the film an "animated adventure" based on a "totally original story" by Neighbors director Nicholas Stoller, who's directing the film with Doug Sweetland. Warners promises "a fresh and funny look at the fable behind storks," and "an innovative idea that is sure to delight kids and families all over the world." More vocal talents will be announced in the future; hopefully Justin Timberlake will sign on so he can play another box-wielding stork with Samberg. Or how about the other members of the Lonely Island? They've got some songs that would fit with this theme.
Storks will open in theaters on September 23, 2016. At last, a children's movie that will answer the age-old question "Where do babies come from?" Oh man, the post-screening conversations after this one are going to be uh maze ing. I'm going to borrow my nephew and bring him to this one just to see what happens.