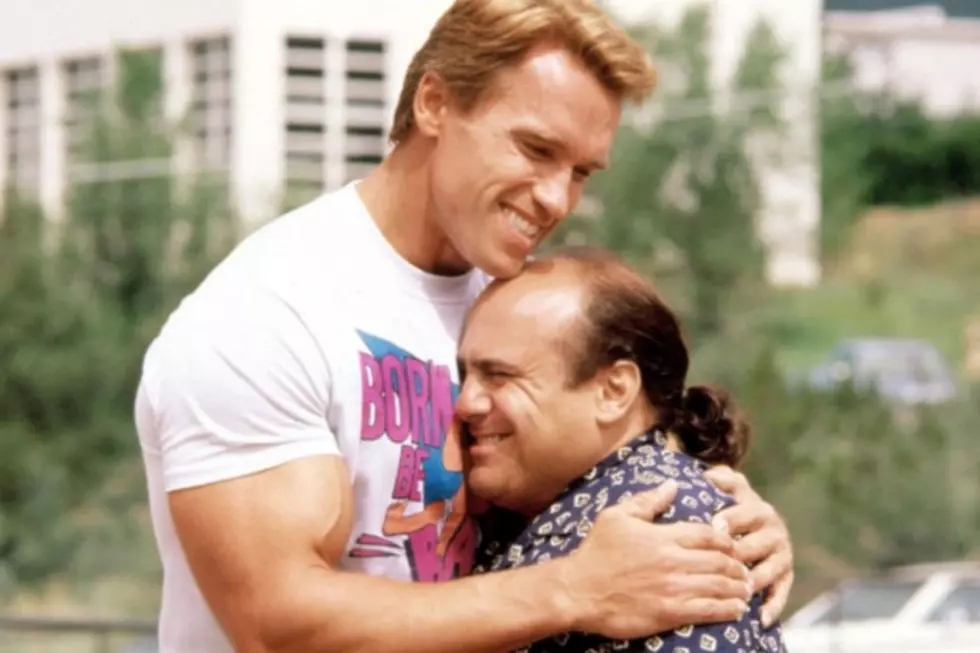 Arnold Schwarzenegger Says Eddie Murphy Loves the 'Twins' Sequel Idea
Universal
We've been hearing about the Twins sequel for a long time now, but it's been a while since we've gotten an update. Josh Gad was hired to write the screenplay, but back in January the writer and actor said that Universal had put the project on hold for the time being — even though everyone loves the script. "Everyone" also apparently includes Eddie Murphy, as Arnold Schwarzenegger has revealed that his potential co-star is thrilled with the idea for Triplets.
The Twins sequel, currently titled Triplets, would bring Eddie Murphy in to co-star with Schwarzenegger and Danny DeVito, reprising their roles from the 1988 comedy classic. Murphy would, of course, be the triplet suggested by the title. Schwarzenegger appeared on The Howard Stern Show (via Slashfilm), where he discussed further plot details:
Now we are talking about a sequel, where we find out at the funeral of our mother, that when we read the will, that there's three of us. Eddie Murphy is going to be the third one and so they go, 'How did that happen' There's an African American coming in here and all of a sudden he's our brother. So we go to do the research but he can only get the money if we find him, so now we have to get him involved.
"There's an African American coming in here" — you can add that to the list of wacky things that sound even wackier coming out of Schwarzenegger's mouth. The actor also said he wasn't sure if original director Ivan Reitman would return to direct the sequel, though he'd likely produce it, and like most scripts, this one is currently being "fine tuned" to make sure they get it right.
Schwarzenegger also described hanging out with Murphy, who loves the Triplets idea:
Eddie Murphy loves the idea. Danny DeVito and I had lunch with Eddie Murphy over at my house, and we talked about the thing, and we were laughing and laughing the whole meal through because it was such a funny idea. And of course, who wouldn't like it.
Somehow, the idea of these three guys having lunch together at Schwarzenegger's house seems even funnier than Triplets itself.
It's not clear what the hold up is at Universal, as late-coming sequels capitalizing on nostalgia are fairly popular. And who wouldn't want to see this movie? Whether it ends up being good or not, it sounds ridiculous enough to be entertaining, at the very least.