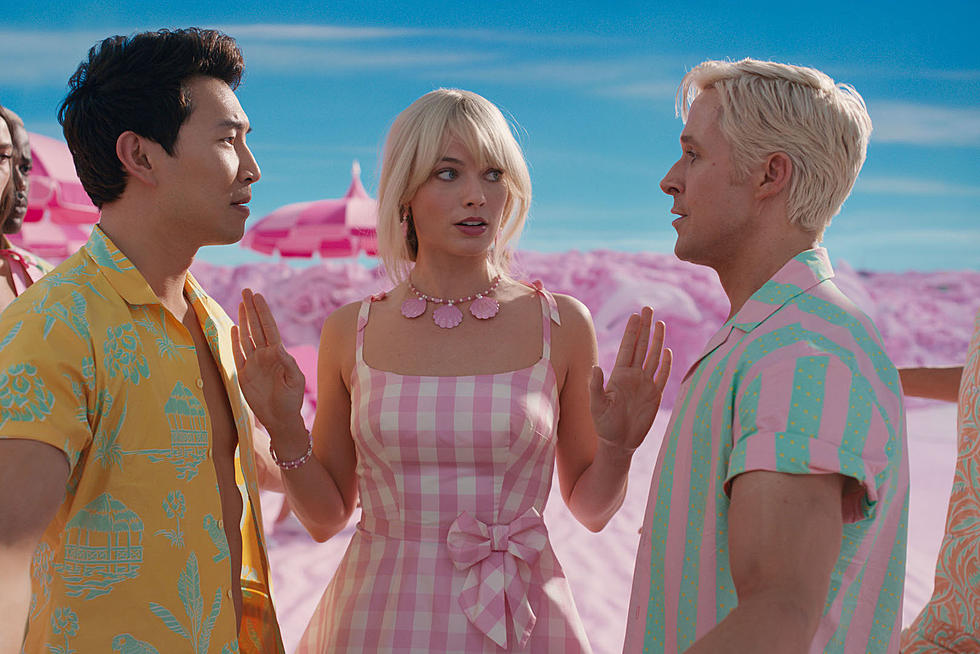 The 'Barbie' Trailer Reveals It's About Multiple Barbies and Kens
Warner Bros.
So it turns out the Barbie movie is not about Barbie and Ken. It's about multiple Barbies and Kens.
Which makes sense — anyone who's been in a toy story in the last 50 years can tell you there are many different Barbie and Ken dolls. And yeah, a couple have different names like Skipper or Midge. But most are just Barbie as a dentist or Barbie as a ballerina or Barbie as a dog walker or Barbie as mermaid or Barbie as the President of the United States, and so on. And so Greta Gerwig's Barbie is leaning into that. Seemingly everyone in its candy-colored world is named Barbie or Ken. And it also seems like Ken (Ryan Gosling) is starting to freak out about that. (Barbie Prime, played by Margot Robbie, seems okay with the whole thing.)
Check out the new trailer for the film below, which features a whole lot of different actors playing Barbies and Kens, and also includes an extensive joke about "beaching" someone off, which I'm sure parents are going to love explaining to their children.
READ MORE: 10 Fictional Movie Bands That Rocked Our World
Greta Gerwig is an incredibly talented filmmaker, and this trailer looks very clever. I do wonder, though, how my young daughters, who actually play with Barbies and who you would assume would be the target audience of Barbie, will react to this. My kids were totally baffled by the first trailer and its extended 2001: A Space Odyssey homage. I suspect this teaser, with its multiple Barbies and double entendres, will get much the same reaction.
Here is the film's official synopsis:
To live in Barbie Land is to be a perfect being in a perfect place. Unless you have a full-on existential crisis. Or you're a Ken. From Oscar-nominated writer/director Greta Gerwig comes "Barbie," starring Oscar-nominees Margot Robbie and Ryan Gosling as Barbie and Ken, alongside America Ferrera, Kate McKinnon, Michael Cera, Ariana Greenblatt, Issa Rae, Rhea Perlman, and Will Ferrell.
Barbie is scheduled to open in theaters on July 21.
The 12 Weirdest Reality Shows Of All Time
Reality TV has given us some very strange series through the years — and these 12 are the strangest we've ever seen.