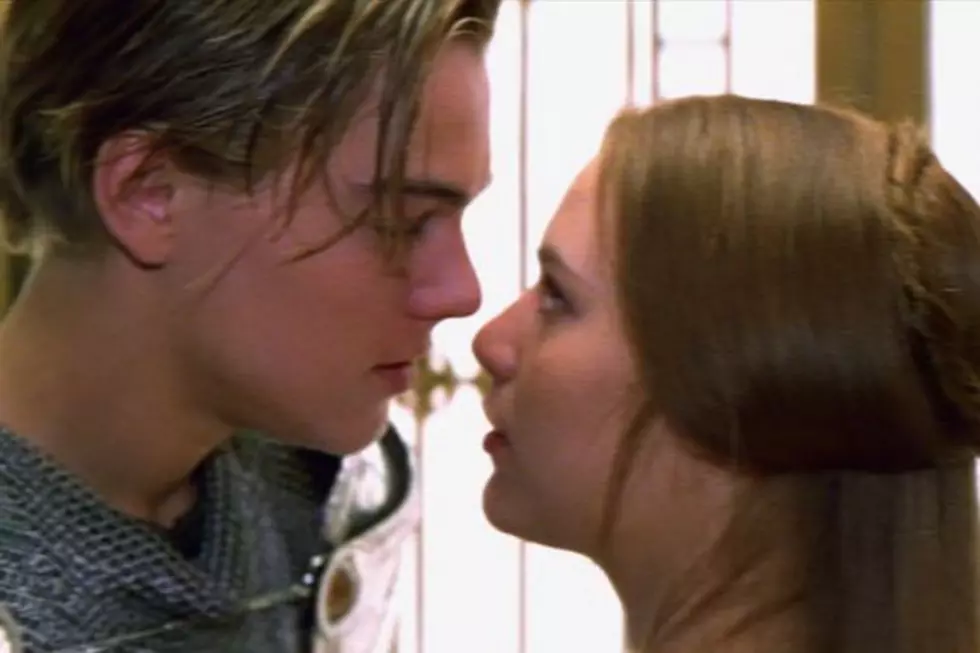 See the Cast of Baz Luhrmann's 'Romeo + Juliet' Then and Now
20th Century Fox
Director Baz Luhrmann's splashy modernization of the William Shakespeare classic 'Romeo and Juliet' was a hit with critics and tweens alike in 1996.
Besides being visually stunning, 'William Shakespeare's Romeo + Juliet' featured a few of today's brightest stars before they had hit it big. See what the cast is up to these days below.
Leonardo DiCaprio, Romeo
Then: When Leonardo Dicaprio starred in 'Romeo + Juliet' he was well on his way to becoming a superstar thanks to roles in films like 'The Basketball Diaries' and 'What's Eating Gilbert Grape.' But it was wasn't until 1997 that his lead role in 'Titanic' made him into a one-name, A-list superstar.
Now: Dicaprio reunited with Luhrmann for 'The Great Gatsby.' After that it will be 'The Wolf of Wall Street,' Leo's fifth collaboration with Martin Scorsese.
Claire Danes, Juliet
Then: When shooting for 'Romeo + Juliet' began, Natalie Portman was the female lead. However the consensus was that the seven year age difference between her and DiCaprio was too great, and it looked like he was "molesting" her. Enter Claire Danes, who was a couple years closer to DiCaprio in age and was coming off her critically-acclaimed turn as Angela Chase on 'My So Called Life.'
Now: Danes returned to the small screen to great acclaim, scoring two Golden Globes and an Emmy for her role as Carrie Mathison on 'Homeland.'
John Leguizamo, Tybalt
Then: In 'Romeo + Juliet,' John Leguizamo was Tybalt, the Capulet who most has it in for Romeo. Originally a stand-up comic, Leguizamo's acting career started taking off in the early '90s with movies like 'Super Mario Bros.' and 'Carlito's Way.'
Now: Leguizamo will star in the upcoming film 'Fugly.' Also a successful stage actor, his latest one-man show, 'Ghetto Klown,' has played in theaters all over America.
Harold Perrineau, Mercutio
Then: Harold Perrineau's Mercutio gets caught up in the Montague and Capulet crossfire in 'Romeo + Juliet.' Perrineau had made his acting debut as a dancer on 'Fame' and later became known for his role as Augustus on the HBO prison drama 'Oz' and as Link in the two 'Matrix' sequels. And, of course, he was Michael on 'Lost.'
Now: In 2012, Perrineau was in 'Zero Dark Thirty' and did an arc on 'Sons of Anarchy.' More recently, he was a series regular on 'The Wedding Band,' but the show was just cancelled after one season.
Pete Postlethwaite, Father Laurence
Then: Pete Postlethwaite brought gravity to the role of Father Laurence. Postlethwaite was best known at the time for his Oscar-nominated turn in 'In The Name of The Father.' The English actor had followed that up with appearances in films like 'The Usual Suspects,' 'The Lost World: Jurassic Park' and 'Amistad.' (Steven Spielberg once called Postlethwaite "the best actor in the world.")
Now: Sadly Postlethwaite passed away from pancreatic cancer in 2011. He was 64. Among his last films were 'Inception' and 'The Town.'
Paul Rudd, Dave Paris
Then: Well before he was one of the leading men of comedy, Paul Rudd was Dave Paris, the governor's son whom Juliet was supposed to marry, in 'Romeo + Juliet.' Rudd had gotten his big break the year before as Josh in 'Clueless.'
Now: Rudd recently starred in 'This is 40' and 'Admission.' Among his upcoming projects are 'Almost Christmas,' 'Anchorman: The Legend Continues' and 'Freezing People is Easy' with Owen Wilson and Christopher Walken.
Paul Sorvino, Fulgencio Capulet
Then: Paul Sorvino was Capulet patriarch Fulgencio. The Brooklyn-born actor was well known for playing mobsters in movies like 'Goodfellas,' 'Dick Tracy' and 'The Rocketeer' and for being the father of actress Mira Sorvino.
Now: Sorvino has been in no less than eight movies in the past year. (One of them was 'Jersey Shore Shark Attack.') In 2007, he launched Paul Sorvino Foods, which sells pasta sauce, olive oil and other Italian staples.
Brian Dennehy, Ted Montague
Then: That was Brian Dennehy as Romeo's father and the Montague family head. The veteran character actor, who first got wide notice playing Sheriff Will Teasle in 1982's 'First Blood,' was coming off a more comedic role as Big Tom in 1995's 'Tommy Boy.'
Now: Dennehy was recently seen on 'The Good Wife.' In 2012, he starred in the Eugene O'Neill play 'The Iceman Cometh' during its run in Chicago.
Jesse Bradford, Balthasar
Then: You probably remember Jesse Bradford as young Montague family member Balthasar. A successful child actor, Bradford's most notable role had been as the star of the 1993 Steven Soderbergh film 'King of the Hill.'
Now: Bradford is a regular on the sitcom 'Guys With Kids.' He also appeared in the film 'The Power of Few.'
Dash Mihok, Benvolio
Then: Dash Mihok played trigger-happy Montague, Benvolio. During that time period he was also starring on the Rhea Perlman sitcom 'Pearl.'
Now: Minok was the police officer in the David O. Russell hit 'Silver Linings Playbook.' He will be in the upcoming Showtime series 'Ray Donovan,' and is a spokesman for the anti-bullying foundation Jaylen's Challenge.'
Diane Venora, Gloria Capulet
Then: Diane Venora played the flamboyant matriarch of the Capulet family. The actress was on a hot streak at the time, following a role in Michael Mann's 'Heat' and a run on 'Chicago Hope.'
Now: Diane's most recent role was in the 2010 Ryan Gosling vehicle 'All Good Things.'
Jamie Kennedy, Sampson
Then: No, that's not a character from 'Spring Breakers.' It's funnyman Jamie Kennedy as gun-slinging Montague, Sampson. The goofy actor broke through big in 1996 with a memorable role in 'Scream.'
Now: Kennedy has had various degrees of success in film ('Malibu's Most Wanted') and TV ('The Jamie Kennedy Project'). In addition to voice acting work on 'The Cleveland Show' and 'Fanboy and Chum Chum,' Kennedy recently hosted quite possibly the most disastrous New Year's Eve show of all time.