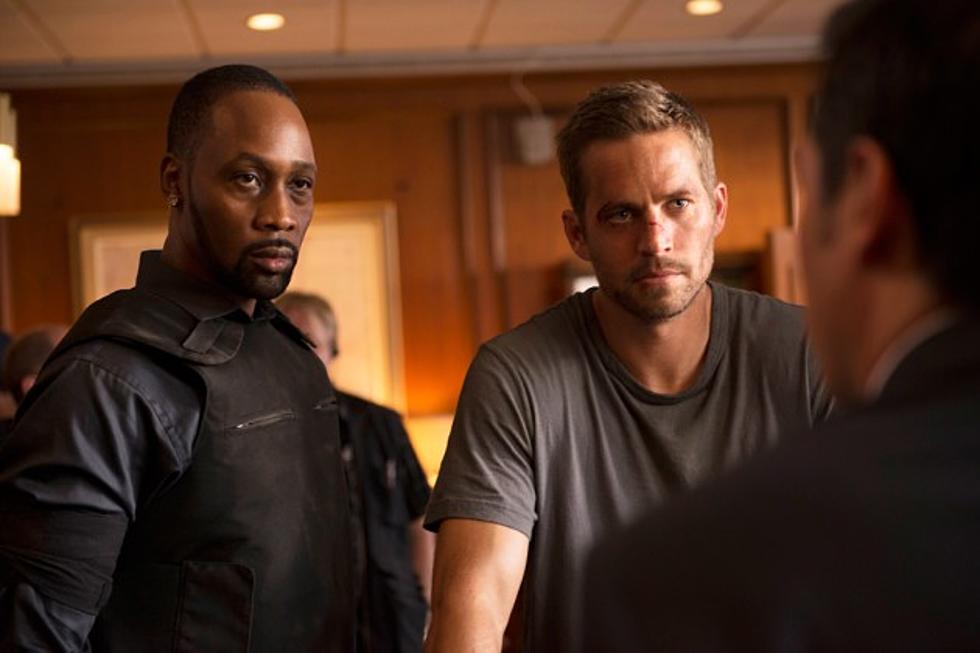 'Brick Mansions' Poster Previews One of Paul Walker's Last Films
Relativity Media
One of the last films Paul Walker worked on before his tragic death, 'Brick Mansions,' was picked up for distribution by Relativity Media and recently announced for release on April 25. The first trailer is ready to debut later this week, but until then, we have the first 'Brick Mansions' poster, featuring Walker and fellow stars David Belle and rapper-turned-actor RZA.
As a remake of the 2004 French film 'District B13,' 'Brick Mansions' sees Walker as an undercover agent tracking down a gang who stole a weapon of mass destruction. His mission leads him to a tenement in the ghetto of a dystopian Detroit called "Brick Mansions," and he must enlist the help of Lino (Belle, who also starred in the original film) to navigate the streets.
It can be unsettling to see the work of a fallen star, especially a project, like 'Brick Mansions,' so close to the tragic event that claimed Paul Walker's life. The actor unexpectedly passed as a result of a car accident back in November, leaving behind his 15-year-old daughter. At the time, the busy actor was in the midst of filming 'Fast and Furious 7' -- which moved its release to 2015 and will be rewritten in order to properly send off Walker's Brian O'Conner -- and he already completed his Hurricane Sandy film, 'Hours,' which debuted shortly after his death.
'Brick Mansions' will debut in theaters on April 25, and Relativity Media and its production partner EuropaCorp announced plans to donate money to Reach Out WorldWide, Paul Walker's foundation, in honor of his memory.