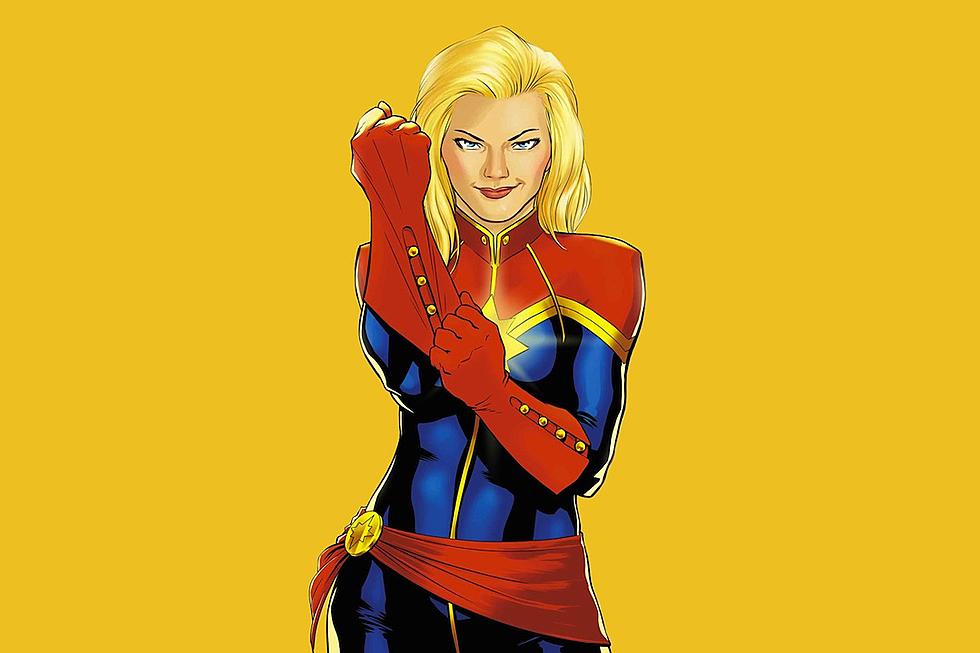 Kevin Feige Says 'Captain Marvel' Directing Team Are the Right Choice for the 'Personal Character Journey'
Marvel
Captain Marvel landing not one, but two directors came as a bit of a surprise yesterday — and was a teeny bit disappointing to fans whose hopes were raised by Marvel's dedication to find a woman for the job. Directing team Anna Boden and Ryan Fleck come mostly from the indie drama scene, although they have had some more high-profile jobs like a few episodes of Showtime's The Affair and Billions. Producer Kevin Feige revealed that he had met with Boden and Fleck a number of times about the job, and that they had impressed him at every turn.
/Film spoke to Feige ahead of Guardians of the Galaxy Vol. 2, and managed to sneak in a question about how Marvel ultimately cape to the decision of handing Captain Marvel over to Boden and Fleck.
They came in many, many times and impressed us in the room with what they had to say about Carol Danvers. […] They live in New York and they would fly out at a moment's notice to come in and pitch on it, which always means a lot. Anna and Ryan had a strong sense of, not just the plotting and the machinations of the plot, but on Carol's journey, which is the most important thing about the movie. We can help out with all the accoutrements of action and sci-fi worlds, but we wanted someone who could really be a guiding hand to Carol and to Brie [Larson] and to that journey, which is what the whole movie is about: someone becoming the most powerful being in the universe. You look at their work and like most of the directors we've hired, [they're] not giant, effects-drive action, but rather very unique and very personal character stories and character journeys. And very diverse, in terms of the subject matter they've chosen to tell and they nail it every time. I think they see Carol as another rich, three-dimensional character to explore, who just happens to be able to fly and punch through moons and to lead intergalactic teams.
It's kind of a nothing statement (at which Marvel execs are pros), but his note in there about how the studio is hiring more and more directors who focus on small character narratives is interesting, and reassuring. Taika Waititi, for example, whose biggest pictures before Thor: Ragnarok were fun, self-contained indie comedies Hunt for the Wilderpeople and What We Do in the Shadows, landed a gig focusing on arguably one of the craziest Thor timelines, and it looks like a Hela of a lot of fun. (I'm not sorry.) What Feige is saying here is that, by now, Marvel can do plenty of crazy CGI battle setpieces. What they want to focus their energies on is building interesting, three-dimensional characters who can carry all the scenes between those setpieces, which is where the movie's heart lies. That's certainly what Marvel's very first female-led solo film deserves.