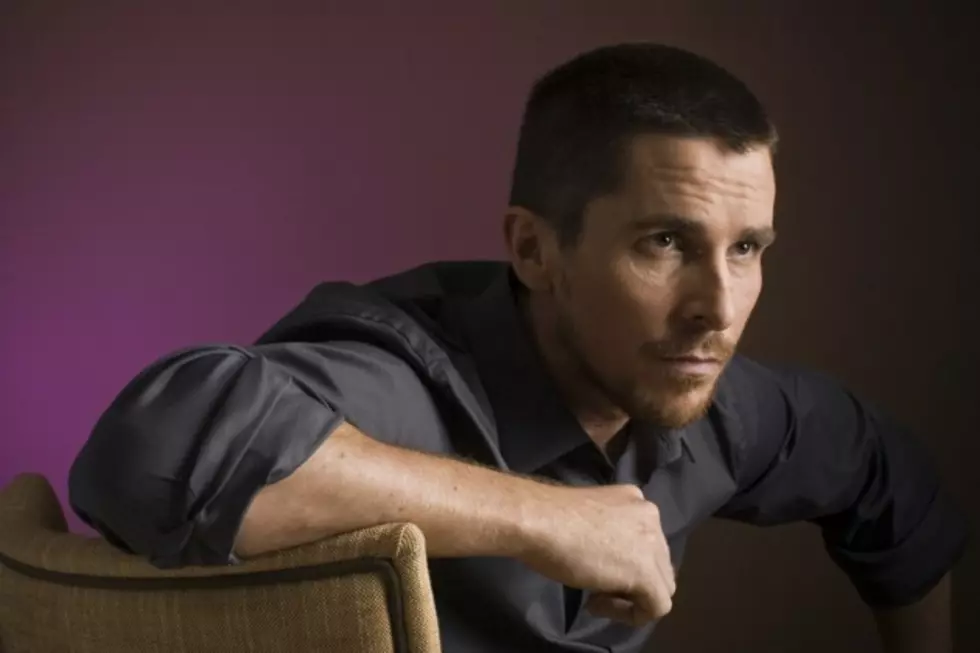 Christian Bale Will Play Steve Jobs in Biopic Directed by Danny Boyle
Getty Images
A little while back, director David Fincher was looking to cast Christian Bale as Steve Jobs in an untitled biopic about the life of the Apple co-founder written by Aaron Sorkin. Then Fincher left and the project and so did Bale. Now, with Danny Boyle at the helm, Bale has once again returned to the film and is currently in negotiations to take the part.
The news comes to us via The Hollywood Reporter, who say that Bale returning to the role is the direct result of Bale ditching an adaptation of 'The Deep Blue Goodbye.' With his slate suddenly clear, Bale has once again answered the call and is looking to trade in the Batsuit for a black turtleneck. HIs casting isn't a sure thing yet, but it's hard to imagine Bale turning down such a juicy part in what's surely going to be a prestigious production. After all, it's not every day that the Oscar-winning writer of 'The Social Network' writes a biopic for the Oscar-winning director of 'Slumdog Millionaire' that will star the Oscar-winning star of 'The Fighter.' Unless the execution fails, this is a win for everyone.
The news of Bale entering negotiations comes not long after Leonardo DiCaprio bowed out of the project and, truth be told, that may be a good thing. DiCaprio is an exceptional actor, but Bale's innate intensity and willingness to transform himself physically makes him a great fit for Jobs, who was a fascinating, odd and, like so many geniuses, often unlikable character. Considering all of the talent involved, this probably won't be an ordinary biopic and Bale should be able to sidestep all of the irritating tropes that normally accompany this genre.
As previously reported, the biopic will take place in three acts over three product launches:
This entire movie is going to be three scenes, and three scenes only, that all take place in real time. There'll be no time cuts. Each of these three scenes is going to take place before a product launch…The first one being the Mac, the second one being NeXT after he left Apple and the third one being the iPod.
The still-untilted Steve Jobs biopic doesn't have a release date, but we imagine it's eventual date will be prime Oscar season realty.