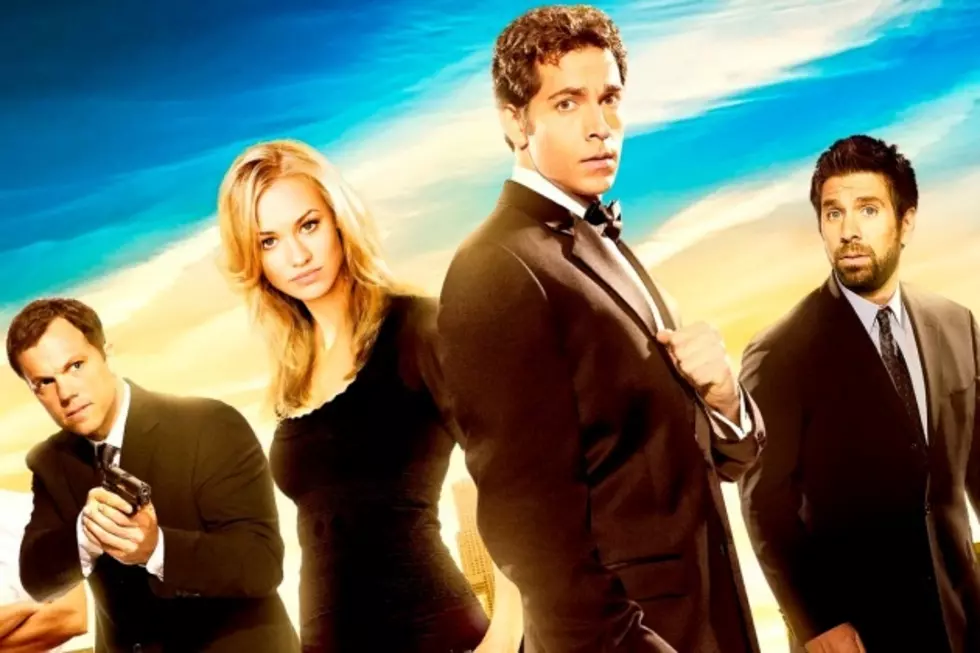 'Chuck' Kickstarter Movie Already Moving Forward?
NBC
Only twelve days into its thirty-day campaign and the 'Veronica Mars' Kickstarter movie project has nearly doubled its projected goal, creating a high benchmark for the next TV series to attempt funding from a crowd-sourcing campaign. While a number of TV creators and stars have proposed Kickstarter campaigns of their own to follow 'Veronica Mars,' is NBC's dearly-departed 'Chuck' pulling ahead of the pack? Find out what Zachary Levi has to say inside!
Though 'Chuck' may not seem the best candidate for a 'Veronica Mars' Kickstarter movie approach, with its five seasons, somewhat resolved story and potential budget, series star Zachary Levi remains adamant he wants to continue the franchise with help from fans. After initially announcing his intentions over Twitter, Levi has continued greasing the wheels of a potential 'Chuck' movie, taking meetings with executive producers and creators Josh Schwartz and Chris Fedak:
I've always thought doing a Chuck movie would be fun. If we had just gone straight to monetizing it and selling it directly to the fans then, we might still actually be on the air.

[But] there's a lot of conversations that need to happen. I'm going to sit down with Josh Schwartz and Chris Fedak and just kind of gauge their temperature on it. See how much they'd want to be involved. Of course, I'd only want to do it with the blessing of them, they created the show, and the blessing of Warner Bros.
'Chuck' has always had staying power and underdog status from its surprise renewals and Subway campaigns, but what say you? Would you want to see a 'Chuck' movie if Zachary Levi gets the blessing of Warner Bros to create a Kickstarter? Give us your thoughts on a 'Chuck' movie in the comments!