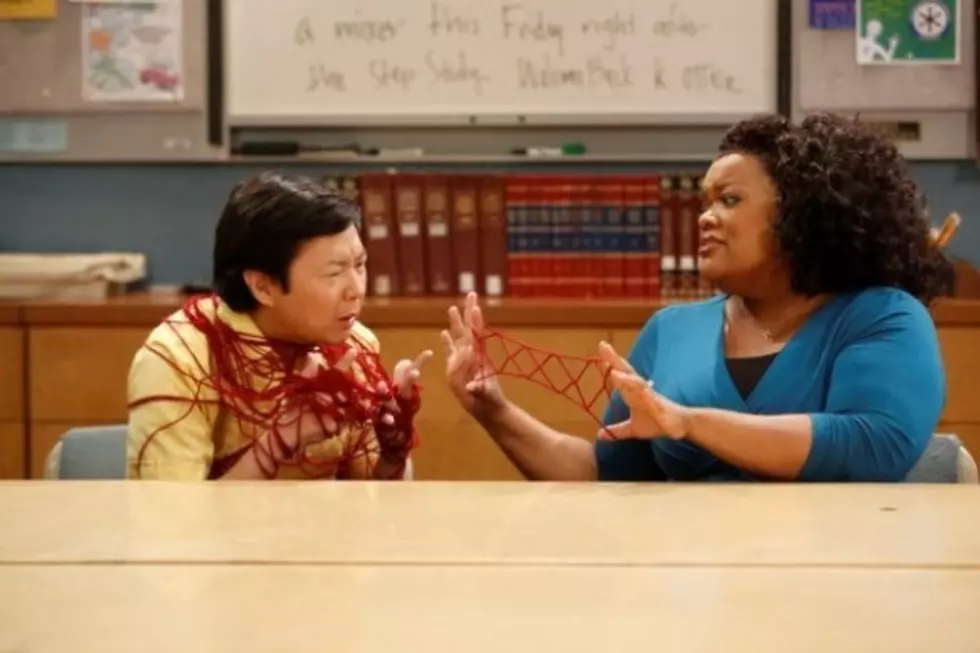 'Community' Season 4 Preview: Who Has "Changnesia?"
NBC
Now that '30 Rock' has brilliantly, and beautifully closed its doors with tonight's finale episode "Hogcock / Last Lunch," we can all ease our sorrows just a little bit by remembering that next Thursday will see the long-awaited season 4 premiere of 'Community.' And whether or not this turns out to be the final year for the Greendale Seven, at least NBC has given plenty promotion this time around. So who has "Changnesia," as revealed by the latest 'Community' promo? We'll give you one guess inside!
While next Thursday will see the return of our beloved Greendale gang with 'Community's season 4 premiere "History 101," we also once again face the threat of Ken Jeong's Señor Chang...or do we? The latest promo for 'Community's potentially final season reveals that Señor Chang isn't too clear on the events of the previous season, which saw him replacing Dean Pelton with a doppleganger and tyrannically ruling over all of Greendale (admittedly with an adorable Napoleon costume).
Will Chang finally become an accepted member of the study group, now that he's begun to show a bit of a softer side? Do you know anyone afflicted with the terrible "Changnesia?" Check out the latest promo for 'Community' season 4 below, and start your countdown for the gang's return next Thursday night!