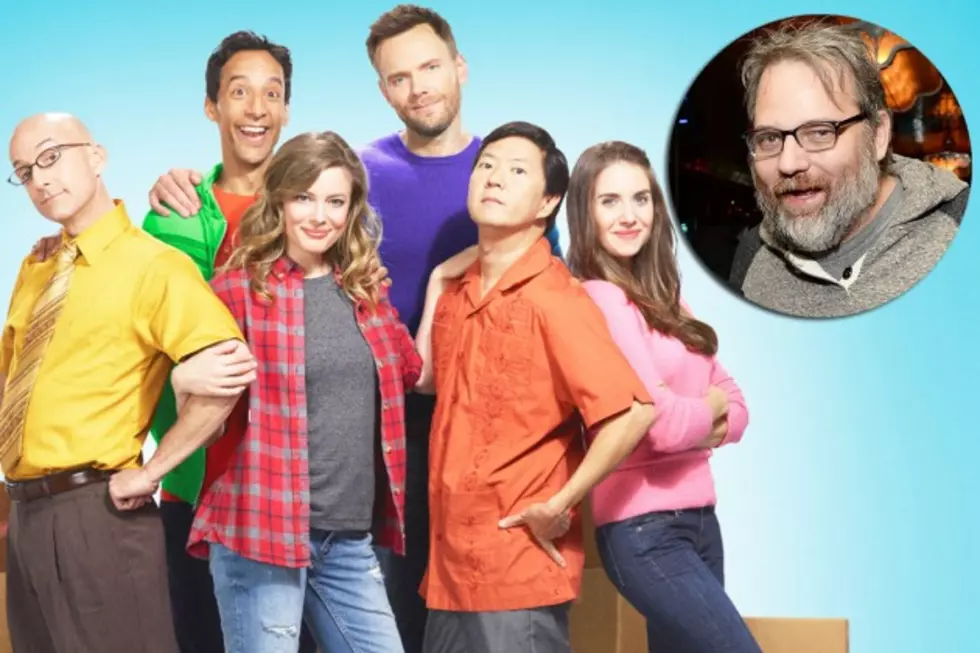 Yahoo Re-Releasing 'Community' Season 6 With Dan Harmon Commentary
Yahoo / Michael Kovac, Getty Images
We've momentarily let go of concerns that Community won't ever get the chance at its long-awaited movie, but that doesn't mean Yahoo lacks for new ways to enjoy the Greendale Gang. Season 6 is new once more, as Yahoo re-releases episodes with creator Dan Harmon's commentary.
Per TVInsider, Yahoo Screen will today launch episodes of "Communitary," new versions of all 13 Season 6 episodes with commentary tracks from the long-heralded creator, and all before worrying about DVD extras! The report also offers a sample of the Harmon-enhanced episodes, but sadly unembeddable for the moment.
In the meantime, when last we heard of future Community, Yahoo Screen was reportedly pushing for digital distribution of a feature film, though series star Joel McHale had some confusing back-and-forth about the possibility, while Dan Harmon would still need to write a script. There's also the already-stretched availability of Alison Brie, Gillian Jacobs,  Ken Jeong, Jim Rash, Yvette Nicole Brown or even Donald Glover, but hey, "We are not going to let all those 'Six Seasons and a Movie T-Shirts go to waste"
However future Community shakes out, the "Communitary" episodes of Season 6 are already available to stream on Yahoo Screen. Hit the books!