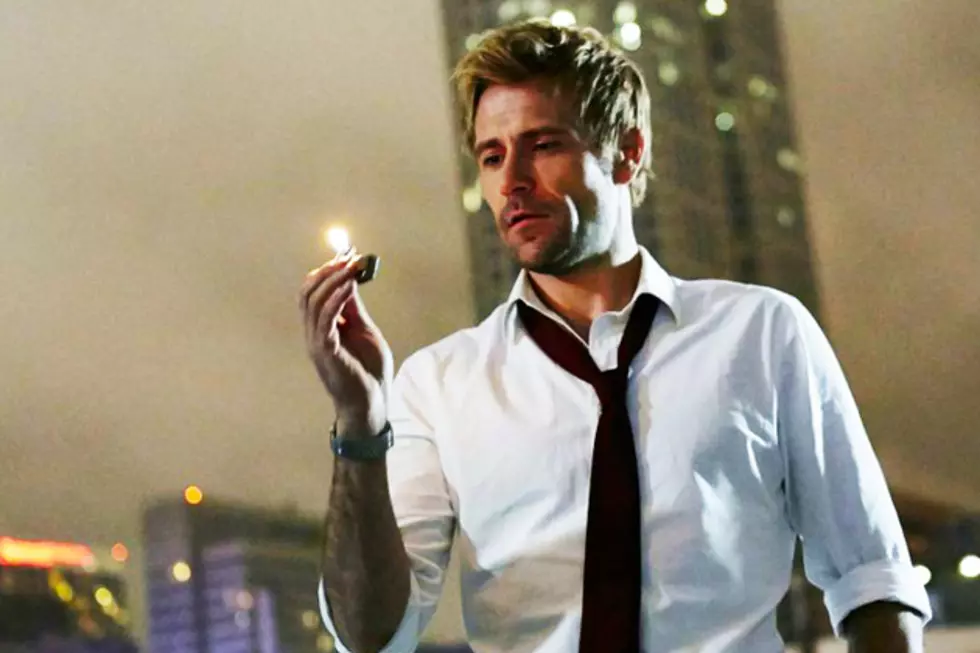 NBC's 'Constantine' Trailer: Meet the Hellblazer
NBC
NBC unveiled the first official trailer for 'Constantine,' the upcoming series based on DC's 'Hellblazer' comics, and starring 'Criminal Minds' vet Matt Ryan in the title role. So far we've only seen photos from the new series, but this first extended trailer should get fans pretty excited, as the series looks to stay more true to the source material than the 2005 film starring Keanu Reeves, and should make an interesting addition to NBC's Friday nights this fall. 
The first trailer for 'Constantine,' which runs just over three minutes, introduces us to John Constantine, a demon hunter and master of all things occult, who is determined to leave his life of helping others behind ... that is, until he meets Liv (Lucy Griffiths), a young woman targeted by demons, and who also happens to be the daughter of one of his oldest friends.
We also get a peek at former 'LOST' star Harold Perrineau as Manny, an angel assigned with the task of watching over Constantine, as well as lots of spooky demon business as Constantine tries to help Liv understand her burgeoning second sight, and her ability to see the demons that also plague her new friend.
Neil Marshall, the director of horror thriller 'The Descent' and the acclaimed "Blackwater" episode of 'Game of Thrones,' helmed the pilot episode, which was written by 'The Mentalist' writer and executive producer Daniel Cerone, alongside DC writer David S. Goyer. 'Constantine' will creep onto the small screen this fall on NBC.