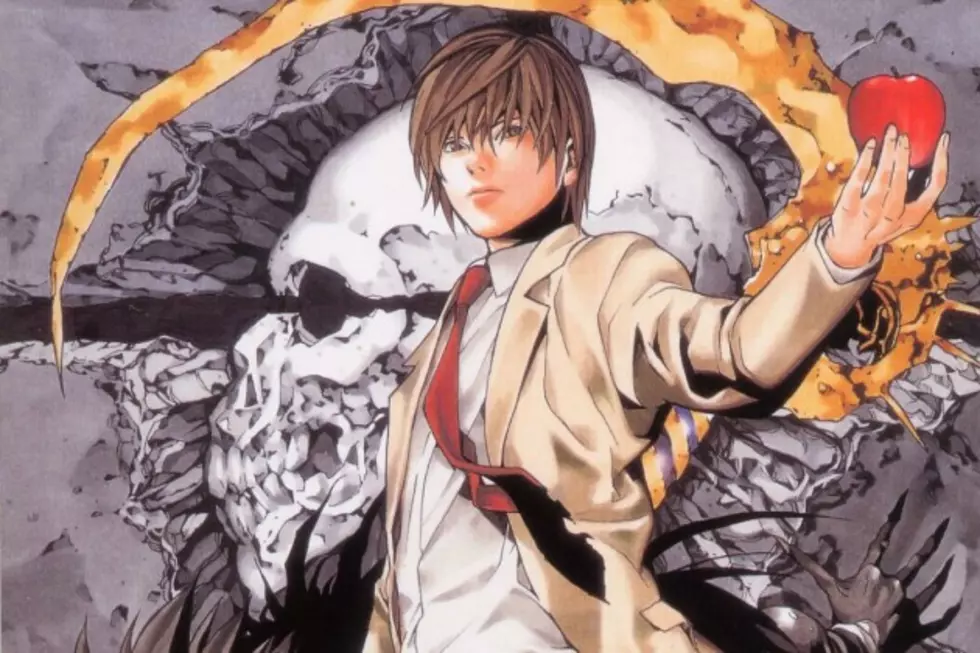 'Death Note' Live-Action Film Coming From the Team That Brought You 'The Guest'
Viz Media
Director Adam Wingard and writer Simon Barrett are keeping pretty busy following their well-received genre features You're Next and The Guest. Up next, the filmmaking duo are working on a new horror movie called The Woods, and before that project is even wrapped, the pair have already selected their next: Death Note, a live-action feature based on the popular Japanese manga.
A Death Note movie has been in development for a while in the U.S. over at Warner Bros., with Shane Black previously attached to direct. According to THR, Wingard and Barrett wrote a script for the adaptation, which Wingard will now direct after he completes work on The Woods. The original manga inspired both a Japanese film and a sequel.
Death Note follows a student who discovers he has the ability to bring death to anyone whose name he scrawls in a powerful, supernatural notebook. Sensing a heroic opportunity of sorts, he then decides to write down the names of people he thinks deserve to die in an attempt to rid the world of evil. A detective investigating the mysterious string of deaths begins to pursue the student, resulting in an intense game of cat-and-mouse.
That cat-and-mouse concept was a major component of I Saw the Devil, a South Korean thriller which Wingard and Barrett were rumored to be adapting for U.S. audiences. There's been no update on that project since last year.