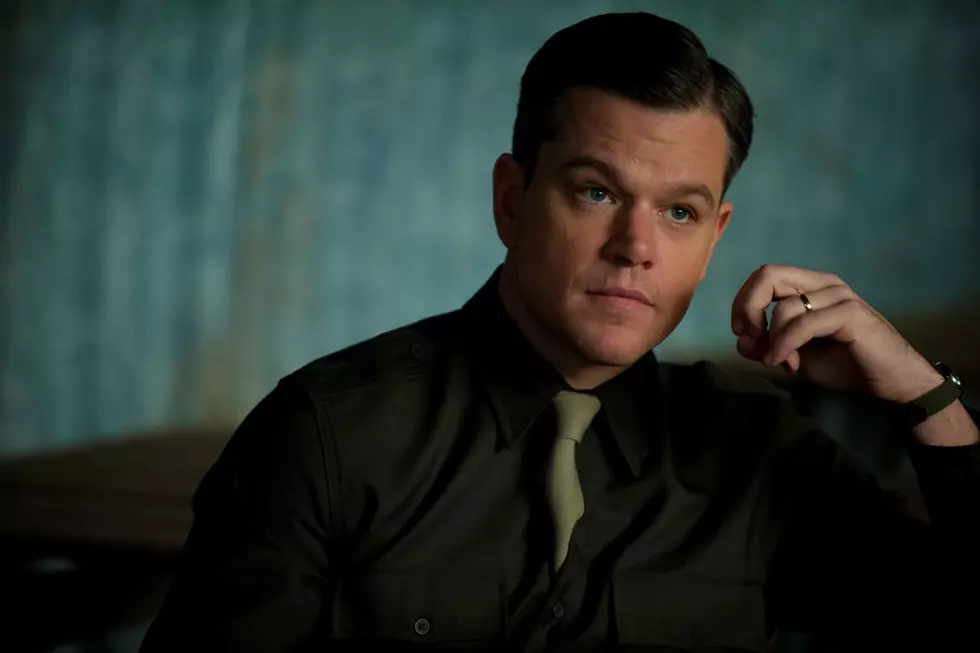 Matt Damon Says Hello to Two Tiny People in the First Look at Alexander Payne's 'Downsizing'
20th Century Fox
In case you missed it, Nebraska director Alexander Payne is back with a new movie this year. Downsizing will open in theaters this December, and today brings our first look at a movie that finally asks: what if we could shrink Matt Damon to combat overpopulation?
Entertainment Weekly debuted the image today, which sees Kristen Wiig and Damon grinning down at some 6-inch-tall people waving back up at them, the product of a kind of social experiment. As Payne tells EW, it's "Black Mirror by way of Robert Altman."
Downsizing is a sci-fi film with a bit of an absurd concept, but that doesn't stop it from having Payne's characteristic earnestness.
It takes something inherently absurd, but tells it with utter earnestness. We're more interested in making human films [but Downsizing is] an interesting prism through which to view our times.
So, what exactly is about? I'll let Payne explain:
Downsizing imagines what might happen if overpopulation and climate change [prompt] Norwegian scientists to discover how to shrink people down to five inches tall and propose, very earnestly, the population's two-to-three-hundred-year transition from big to small.
It sounds great, and if you loved Nebraska, or Sideways, or any of Payne's other films, be sure to keep an eye out for this one.
Downsizing opens in theaters December 22.