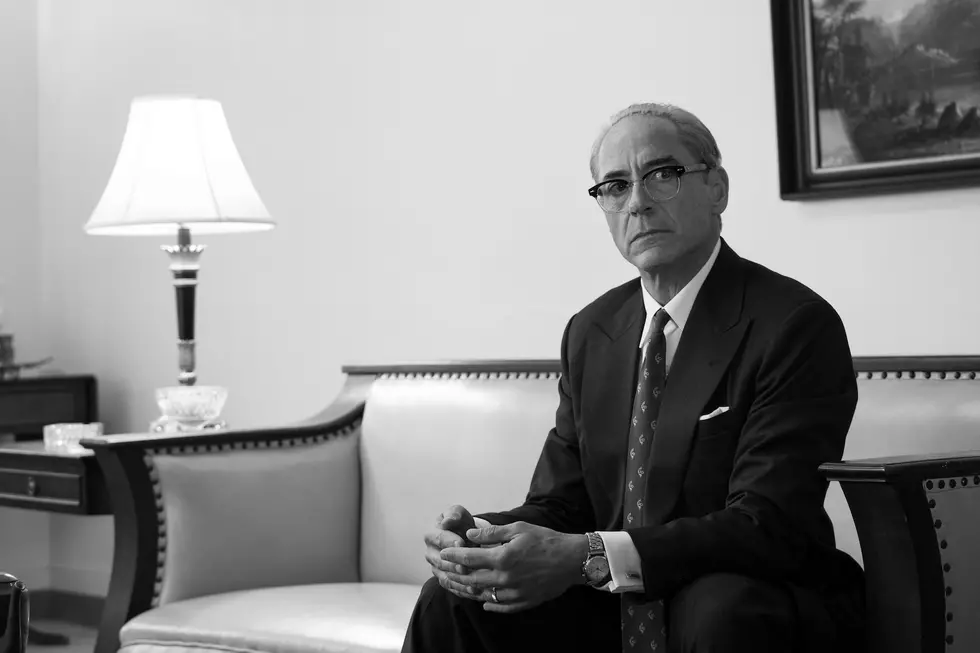 'Oppenheimer' Is Reportedly Nolan's Longest Film Yet
Universal
Oppenheimer is likely to be one of the biggest movie events of the year. It tells the tale of J. Robert Oppenheimer and the Manhattan Project. Nuclear fission was achieved and the rest was history. Strangely enough, Oppenheimer held left-wing political views, and after speaking out about nuclear proliferation, the United States government essentially branded him a traitor. He continued to teach physics for the rest of his life.
The cast of the film is huge, including superstars like Robert Downey Jr., Cillian Murphy, Florence Pugh, Matt Damon, Emily Blunt, and Rami Malek. Aside from that, according to Matt Damon, it's an excellent movie. He spoke with Variety about the movie for just a moment, while on the red carpet for his new movie Air.
"It's three hours. It's fantastic."
READ MORE: Every Christopher Nolan Movie, Ranked From Worst to Best
He also talked a little bit about how incredible Cillian Murphy is in the film as Oppenheimer:
Cillian is phenomenal. He's everything you would want him to be. I think it's almost three hours. It goes so fast, it's great.
At three hours, Oppenheimer would be the longest film of Christopher Nolan's career. His previous longest film, Interstellar, ran 169 minutes, just a couple minutes longer than The Dark Knight Rises at 165 minutes. His most recent film, Tent, ran a brief 150 minutes.
Christopher Nolan is sticking to his guns about practical effects yet again, hoping to avoid any unnecessary use of CGI. It's safe to say we'll see a few explosions. Fearing that the movie would see a simultaneous release on streaming and in theaters, Nolan decided he wouldn't go through his usual studio, Warner Bros. Instead, Universal agreed to help him produce the film.
Oppenheimer is planned for release on July 21, 2023.
The Most Anticipated Movies of 2023`
Here are 20 of the biggest and most exciting titles coming to theaters in 2023.