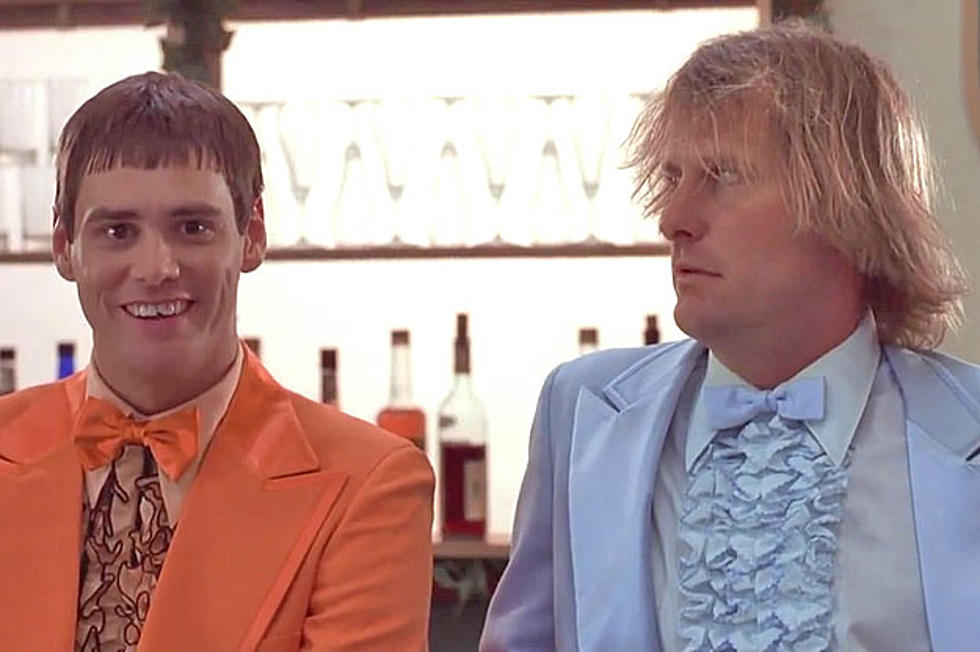 'Dumb and Dumber' Sequel Ditched by Warner Bros.
New Line Cinema
Warner Bros. has decided it's smart (and smarter) to ditch Bobby and Peter Farrelly's 'Dumb and Dumber 2', forcing the brothers to shop the sequel around to other studios.
THR reports that writing/directing brother team Bobby and Peter Farrelly will have to find a new home for their planned sequel to the 1994 comedy classic 'Dumb and Dumber.' The first film was a huge hit, starring Jim Carrey and Jeff Daniels as two moronic, misguided friends who travel to Aspen to return a suitcase full of cash to a pretty lady -- who turns out to be involved in some criminal activity.
In 2003, New Line made a prequel called 'Dumb and Dumberer: When Harry Met Lloyd,' with two different actors playing Carrey and Daniels' characters in high school. It didn't fare as well at the box office, and the stars of the original film were hard to pin down for a reunion. In recent years, the Farrelly brothers have talked up a sequel, and last year those plans became more concrete when Carrey and Daniels signed on to reprise their roles.
Unfortunately, Warner Bros. is no longer interested, and now the Farrelly brothers will have to find another studio to bring the sequel to life. The film, which both brothers will direct, will follow the duo on yet another road trip -- this time to track down Daniels' illegitimate daughter to get her to donate a kidney for a transplant.